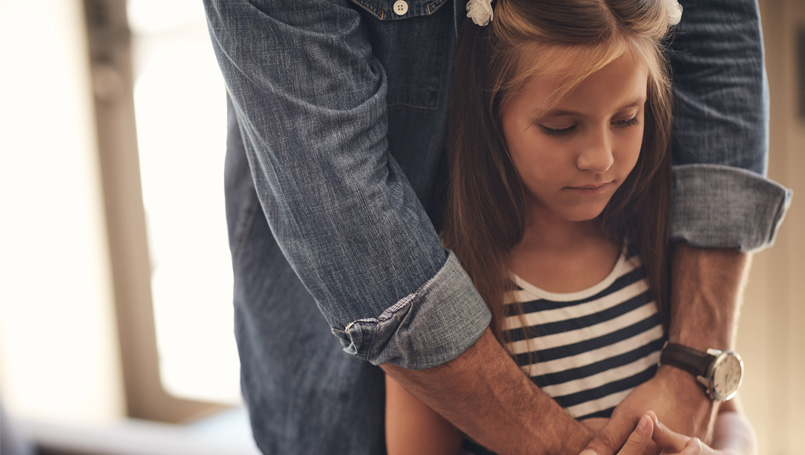 Recognizing when a child is experiencing anxiety and helping them manage it can be difficult. All children show signs of anxiety differently, so identifying and addressing it quickly can help them get through a tough situation. Here are some tips that can help you calm an anxious child.
Know What to Look For
"Children show anxiety differently than adults, but symptoms also differ by age," said Dr. Arsala Bakhtyar, a pediatrician at Beaumont Pediatrics in Canton. "Younger children usually try to avoid the situation and conversations about it. Some kids will even become extremely dissociated and shy and will avoid all social gatherings and conversations with most people except close family."
Recognizing these things and talking with your child calmly can help keep their anxiety at ease.
Try to Keep Your Own Anxiety and Fears in Check
"Children always take cues from parents. Witnessing anxiety in parents is very unsettling for the child," said Dr. Bakhtyar. "Parents should try to avoid showing their anxious emotions to their children. They should avoid discussing anxiety provoking topics with them. Instead, they should try to relax with their children, take them out for a walk and reassure them that they are always there for them."
Have Open Communication with Your Child
According to Dr. Bakhtyar, the most important thing you can do for a child to reduce their anxiety is to communicate and empathize with them and reassure them that everything will be alright. "Make sure you prepare them for anxiety provoking situations ahead of time," she said. "If their anxious about a test or sporting event, keep talking with them about it. She says being open to questions and making time to sit down and talk about those questions will help make them feel safer.
Utilize resources to help you
"There are quite a few websites that address children's anxiety, including The Child Anxiety Network and the American Academy of Child & Adolescent Psychiatry," said Dr. Bakhtyar. "Use these resources to help you learn other ways to manage your child's anxiety."