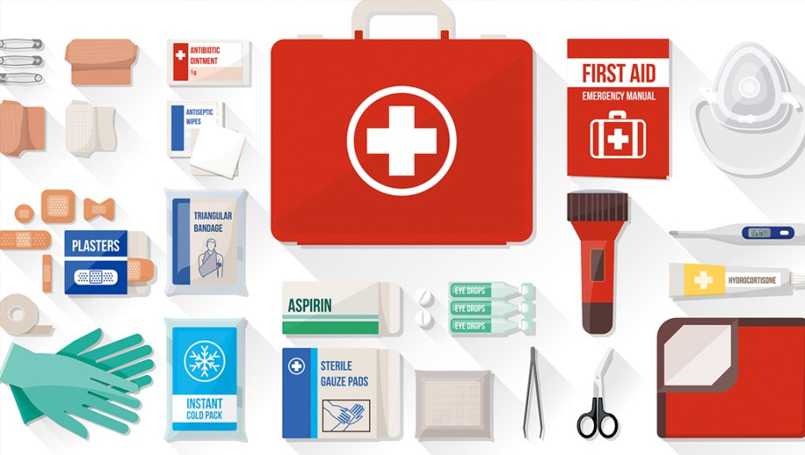 As the weather permits a more active lifestyle, it's important to make sure you are prepared for the minor emergencies. Make sure your first aid kit is ready to go with this checklist!
What do I include in a first aid kit?
Here are the items you'll want to include:
thermometer
hand sanitizer
adhesive tape
blister treatment
hydrocortisone ointment
antiseptic ointment
splinter tweezers
bandages in assorted sizes (including butterfly bandages)
gauze pads of various sizes
instant cold packs

cotton balls and cotton-tipped swabs

several pairs of disposable non-latex gloves
small scissors
In addition to the essential supplies of a first aid kit, it's important to consider other necessities that could come in handy. Be sure to include an updated list of emergency phone numbers, including contact information of your family doctor, local emergency services and the poison hotline. It is also recommended to include a medical history form for each family member
Where do I get a first aid kit?
If you don't want to make one yourself, you can purchase a first aid kit at a drugstore or a Red Cross office.
Whichever you choose, make sure it's within reach to help you handle a minor emergency at a moment's notice. It also is recommended to keep a separate kit at home and one for the car.