Wednesday, April 06, 2022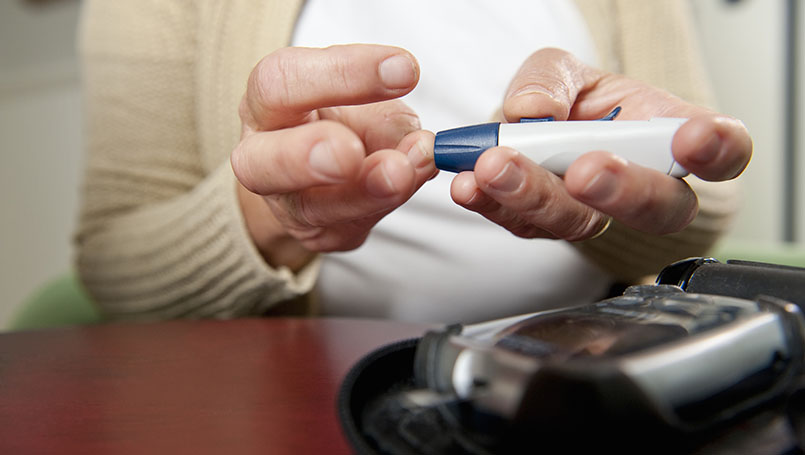 It's estimated about 37 million Americans are currently living with diabetes, and 1 in 5 people who have the health condition don't know they do. Type 1 and 2 diabetes share similarities such as causes, symptoms and how they are managed.
What is Type 1 diabetes?
Type 1 diabetes is a chronic health condition that affects your pancreas, causing it to produce little to no insulin. Insulin helps your body control its blood sugar levels. This condition usually appears during childhood but can also develop later in life.
Causes
Although the cause of Type 1 diabetes is unknown, it's thought to be inherited through genetics or from certain lifestyle choices.
Symptoms
People with diabetes may take weeks, months or years to notice any of the following symptoms:
Blurred vision
Moodiness
Irritability
Frequent need to urinate
Increased sense of thirst
New bed-wetting in kids
Unexpected weight loss
Feeling tired and weak
How is Type 1 diabetes managed?
There is ongoing research to better understand how Type 1 diabetes can be treated, but currently there is no cure.
People with Type 1 diabetes need to take daily insulin shots or wear an insulin pump. It's important to check your blood sugar regularly to keep it on target with your doctor's recommendations. If your blood sugar is too low or too high, you risk developing complications related to diabetes such as damaged nerves, heart and blood vessels.
If you have Type 1 diabetes, it is also important to follow your doctor's lifestyle recommendations. These may include eating three well balanced, nutritious meals per day, and eating food and drinks that do not contain sugar.
Following the Diabetes Plate Method can help. At mealtime, half of your plate should contain non-starchy vegetables. The other half should be divided into two quarters - one for healthy carbohydrates, and the other for protein.
What is Type 2 diabetes?
Type 2 diabetes is a chronic condition that develops because of the way your body handles and uses sugar. If you have Type 2 diabetes, as with Type 1, your pancreas does not produce the required insulin. In addition, your body's muscle, fat and liver cells lose their ability to take in enough sugar to provide your body with fuel.
Causes of Type 2 diabetes
While the cause of Type 2 diabetes is unknown, being overweight and not active have been identified as contributing factors. Other factors include:
Family history
Over the age of 45
Race and ethnicity
Symptoms of Type 2 diabetes
The symptoms of Type 2 diabetes are like those of Type 1. Other symptoms may include:
Wounds
Infections
Numbness in your hands or your feet
Darkened skin in the armpit and neck areas
How is Type 2 diabetes managed?
There is no one-size-fits-all treatment for Type 2 diabetes. Some people take insulin to manage their blood sugar and others can get by without it. You will need to check your blood sugar levels daily.
Losing weight, eating healthy and exercising daily can help manage Type 2 diabetes. This should include aerobic and resistance exercise.
It's important to work with your doctor to determine a healthy lifestyle that works for you.