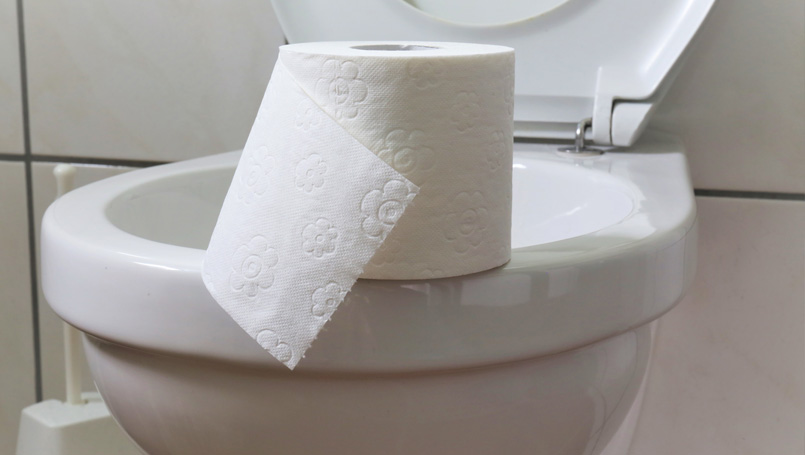 It's estimated that just over two-thirds of U.S. adults between the ages of 50 and 75 are up to date on getting screened for colorectal cancer, a disease that will affect an estimated 100,000-plus Americans in 2019.
But while getting a colonoscopy is still considered the "gold standard" for diagnosing and treating colon or rectal cancer, it isn't the only way to screen for it.
A study published in the Annals of Internal Medicine found that at-home fecal immunochemical tests are effective for people considered to be at average risk for the disease. The so-called FIT tests involve collecting a small amount of fecal matter with a swab, then sending it to a lab for analysis.
These tests must still be ordered or prescribed by a physician, who also is responsible for informing patients of the results, says Shelli Bergeron, RN, a colorectal nurse coordinator at Beaumont.
"Also, if these studies yield a positive finding, a future colonoscopy is definitely warranted to further delineate the positive finding," she continues.
Here's what to know about the two primary at-home screenings for colorectal cancer:
Cologuard - Touted as having roughly 92 percent accuracy, the Cologuard test is designed to detect DNA abnormalities or blood in your stool.

If results come back negative, Bergeron said it's recommended that you repeat the test every three years. It's covered by Medicare every three years for average-risk patients who have no personal or family history of colorectal cancer or certain other conditions.
FIT - The fecal immunochemical test should be done annually, Bergeron said. It can identify cancerous or precancerous polyps in the colon or rectum by detecting blood in the stool that is invisible to the naked eye.

It's by far the most economical test, if you don't have insurance, but its accuracy is lower, between 75 and 79 percent, Bergeron said. "The kit does provide a return envelope, making it also very simple and convenient for patients," she added.
Another alternative
Although it's not a take-home test, one other option to a colonoscopy is a radiographic virtual colonoscopy, which is done via a CT scan but is typically not covered by insurance, Bergeron said. Unlike colonoscopies, patients remain awake during the procedure, which looks for polyps or masses. If any are found, then you'll be recommended for a full colonoscopy.
"It's always important to stress that colon and rectal cancer can be truly preventable with diligent screening," Bergeron said. "Colon cancers are one of the few cancers that can be eliminated by a screening colonoscopy. Removing pre-cancerous polyps is imperative to lowering a person's cancer risk."