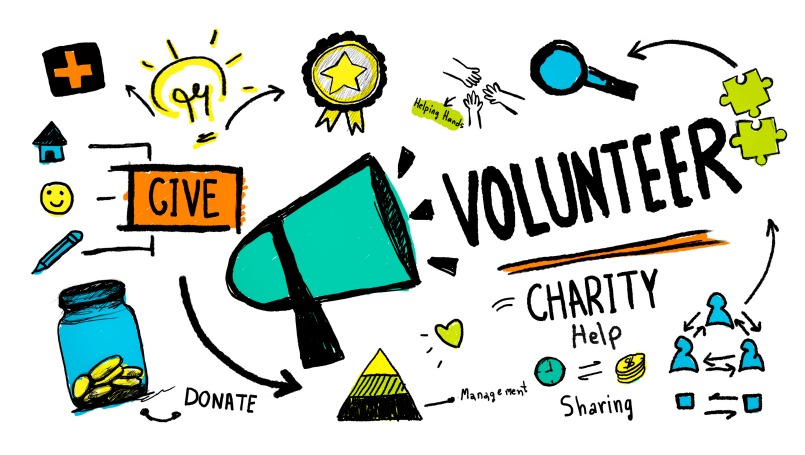 Volunteering is not only good for the community, it's good for you, too.
Studies have shown that helping others doesn't only improve your mental well-being, but it also has an impact on your overall physical health as well.
Those who volunteer have lower mortality rates, greater functional ability and lower rates of depression later in life than those who do not volunteer, as well as a lower blood pressure.
REDUCE STRESS
Studies have shown that focusing on others instead of yourself leads to higher levels of positive emotions and better overall mental health.
One of the perks of volunteering is that you can choose to lend your time to company or organization that matches your hobbies or passions. Seek out a place to volunteer that you feel passionate about and your time will be spent doing the activities you enjoy, thus decreasing your level of stress.
Misuse of time and procrastination can lead to elevated stress levels. Having a steady volunteer schedule, or planned time for volunteer tasks, allows you to schedule and manage your day and enhances your sense of control by carefully portioning how your time is spent.
REMAIN PHYSICIALLY ACTIVE
Too much sitting has been linked to heart disease and diabetes. If you're not getting your 30 minutes of physical activity each day, volunteering somewhere that allows you to get up and be active can have a significant impact on your health.
Tour guides, patient escorts or walking dogs are just a few examples of tasks that can get you up and moving.
DECREASE RISK OF DEPRESSION
Feeling a lack of purpose or spending too much time on your personal worries? You can boost your self-confidence and break free of your cycle of worry by becoming an active volunteer. Learning new skills and interacting with new people will help you gain confidence and improve your overall morale.
Like any job, volunteering comes with a set of expectations and goals. Use this opportunity to expose your commitment and drive to helping those in need. At the end of the day, you can rest easy knowing your skills and time make a difference in the lives of others.