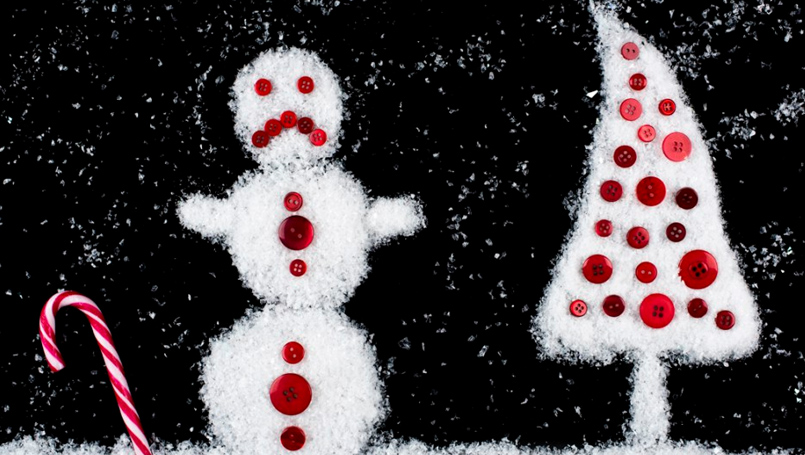 Holidays are meant to be a joyous time for everyone, but they can be challenging and stressful for some. A variety of factors can add up to make a time of celebration one of dread - and even cause long-term conditions that can negatively impact your health.
The planning, organizing, shopping, cleaning and preparing meals can take a toll even before the actual holidays. The stress of preparing for the holidays can take a lot out of you and cause an increase in muscle tension, leading to headaches. Headaches have many triggers and all headache types can trigger each other. It is not uncommon for increased neck muscle tension to trigger a migraine.
Gregory Mahr, M.D., a psychiatrist affiliated with Beaumont, said it's important to pay attention to the subtle warning signs your body may be giving you.
"People have the fantasy that the holidays will be wonderful and that often doesn't happen," he said. "It can cause disappointment and sadness and it can make people angry at each other."
The holidays can also be a time of heartache, especially for those who have suffered a recent loss. Mahr said it's best to adjust your expectations and watch out for extended periods of sadness, listlessness or anxiety – which he identified as a fear that does not have a reasonable causes.
People have the fantasy that the holidays will be wonderful and that often doesn't happen.

Dr. Mahr
Mahr added that those feelings can manifest themselves and that it is typical to experience those feelings, but not a good idea to overly dwell on them.
Jeff Kertes, Ph.D., a licensed psychologist affiliated with Beaumont, said that holidays can be overwhelming because they can highlight ones loneliness or remind us of past memories with loved ones that are no longer part of our lives or have passed away.
"Try to focus on the here and now," Kertes said. "Depression and anxiety can happen when we think of the past or the future. Focusing on what we are doing at the moment keeps out thinking from shifting to the negative places."
Ilene Gordon, RN, LPC, a clinical manager in the mental health department at Beaumont Hospital, Taylor, said that sleep, exercise and diet are important factors to managing your stress especially during the holidays.
Gordon recommends exercising regularly and maintaining an increased energy level.
"Exercise raises your serotonin level, which transmits nerve impulses, to make you feel better," Gordon said. She added that exercise can lower blood pressure, blood sugar and reduce the risk of blood clots.
---
ADDITIONAL TIPS TO MANAGE HOLIDAY STRESS
Plan ahead by setting aside specific days for shopping, baking, visiting friends and other activities. Plan your menus and then make your shopping list. That'll help prevent last-minute scrambling to buy forgotten ingredients. And make sure to line up help for party prep and cleanup.
Reach out to family or friends if you feel lonely or isolated. You can also seek out community, religious or other social events. Volunteering is a great way to lift your spirits and make new friends.
Remember to take time out for yourself.
Be realistic about the holidays. It doesn't have to be perfect or just like last year. As families change and grow, traditions and rituals often change as well.
Stick to a budget. Before you go gift and food shopping, decide how much money you can afford to spend. Then stick to it.
Don't overcommit. It's easy to get overwhelmed with the number of activities you can participate in. It's okay to turn a few of them down.
Monitor your alcohol and caffeine intakes. Make sure it isn't in excess.
Remember the true meaning of holidays and what is important is being with others and celebrating.