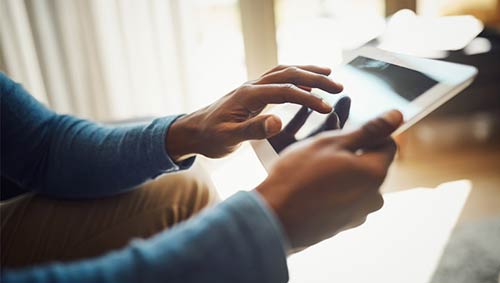 Online therapy sites have flourished in recent years, taking the traditional practice of psychotherapy out of the therapist's office and onto the screen of your computer or mobile device.
These sites allow you to create an account for free or low cost, log in and in some cases instantly start chatting with a therapist.
But is online therapy a good idea for you?
Ron Samarian, M.D., chief of the department of psychiatry at Beaumont Hospital, Royal Oak, isn't personally a fan of online therapy in most instances and doesn't participate in any sites that offer it. But he concedes that online therapy has its plusses and minuses.
PROS
Therapists are available instantly, at any time and without having to travel to an office location.
It's sometimes free, or lower-priced than traditional psychotherapy.
It suits people who are tech-savvy and are accustomed to spending their time online, and it may be easier to reveal private details than it would be in a face-to-face, private setting.
It offers access to people who can't physically go to a therapist's office.
CONS
You don't always know the validity of the treatment you're getting. Is the therapist licensed as a professional? You should find out who you're working with before signing up for a therapy website.
Online therapy can't offer the personal touch and empathy that Dr. Samarian argues is so important to the therapy process.
Not all insurance plans cover online therapy, even if they cover traditional, in-office therapy sessions. So you might be on the hook for the full amount.
Dr. Samarian says online therapy can be useful for people who have relatively straightforward, simple problems - for example, a phobia of snakes - and for people with limited finances or transportation options.
"If that's what's available it is usually much better than nothing," he says. But for problems that are more complex in nature, such as low self-esteem or a traumatic childhood, "I need a human being to help walk me through these wounds and heal these wounds."
If you do opt to seek help via online therapy, Dr. Samarian advises you to seek out references from friends or family members.
"Word of mouth from friends or doctors is a great place to start," he says.