Wednesday, February 23, 2022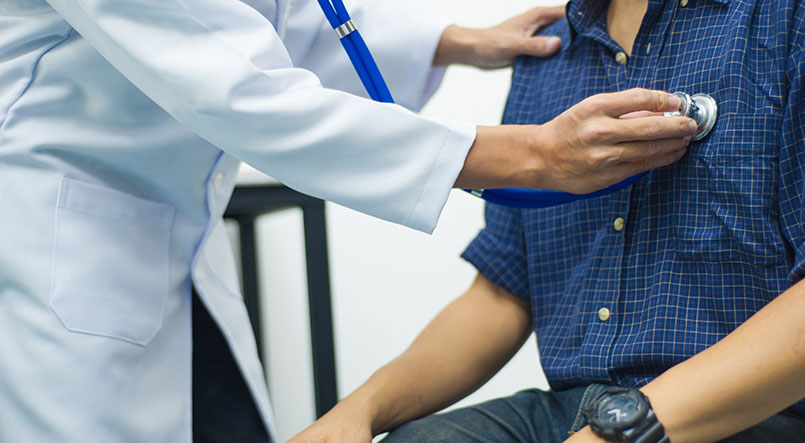 Myocarditis risk associated with COVID-19 infection
Myocarditis is an inflammation of your heart muscle and it can reduce your heart's ability to pump blood. This inflammation can also cause your heart to beat rapidly or irregularly, causing arrhythmias. Many viruses can cause myocarditis, including staph and strep bacteria, some parasites, and even the fungi involved in yeast infections.
You may have experienced myocarditis temporarily in the past when sick with a bad cold. Myocarditis can also occur as your body reacts to a drug, or sometimes it's part of generalized inflammation going on in your body.
Some cases of myocarditis may require treatment, but most resolve on their own. The symptoms of myocarditis can include:
a fast or irregular heartbeat
shortness of breath even when at rest
chest pain
·other symptoms of a viral infection (body aches, pains, fever, sore throat)
feeling tired
fluid buildup in your legs, ankles and feet
fainting
If you experience any of these symptoms, contact your doctor and get emergency help, especially if you have shortness of breath and chest pain that resembles a heart attack.
How is myocarditis treated?
If you think you have myocarditis, it's important to get care right away to help prevent long-term heart damage. Your doctor may perform tests to make an accurate diagnosis, including:
chest X-ray
blood tests
heart MRI
heart muscle biopsy
Typically, mild myocarditis is treated with non-steroidal anti-inflammatory drugs like ibuprofen and heart medications. Blood pressure medication such as diuretics, beta blockers, and enzyme or receptor blockers may also be given.
In more severe cases of myocarditis, IV medications may be given, and machines may be used to help your heart pump blood and your lungs remove carbon dioxide and add oxygen to your blood. In very extreme, rare cases, a heart transplant might be required.
How common is myocarditis?
Before the COVID-19 pandemic began, myocarditis affected somewhere between 1 and 10 people per 100,000 each year for a variety of reasons. Rates of non-pandemic related myocarditis are typically highest in males 18 to 30 years old who are active, healthy individuals.
These rates have skyrocketed since March 2020 with approximately146 cases for every 100,000 people, according to the US Centers for Disease Control and Prevention (CDC). Men, older adults over the age of 50, and kids aged 16 and under have the highest rates of risk.
Simply put, COVID-19 can result in dangerous and lasting heart damage and that is triggering much higher rates of myocarditis than are normally found in a typical population.
Does COVID-19 cause permanent heart damage?
While it's rare for a COVID-19 infection or vaccination to cause myocarditis, a COVID-19 infection can severely affect the heart and create other health complications, including:
arrythmias
weakening of the heart muscle
inflammation
What we know about post-vaccination myocarditis
It's true that some people have experienced myocarditis following a COVID-19 vaccine. However, the likelihood of developing myocarditis after the COVID-19 vaccine is rare and should not affect your decision to get vaccinated.
"Every decision we make is associated with risk and benefit," says Beaumont cardiologist, Dr. Justin Trivax. "In a study of 2.8 million participants in a military health system who received the vaccine, there were 23 confirmed cases of myocarditis attributable to the vaccination. Therefore, the risk of myocarditis is about 1 out of 100,000 vaccines administered."
Most people who develop myocarditis after getting a COVID-19 vaccine have a mild case that resolves quickly without any lasting side effects. In fact, about 95% of myocarditis cases in adults were found to be mild and resolved within a reasonable amount of time.
In children, the statistics are similarly positive. Almost all (98.6%) of cases of myocarditis in kids following a COVID-19 vaccine have been mild. No children have died or needed mechanical heart support. In every case, heart weakness identified in children post-vaccine was resolved and returned to normal.
Research is making a clear point. You have a much greater chance of developing heart problems, including myocarditis, if you contract COVID-19 compared with getting a COVID-19 vaccine.