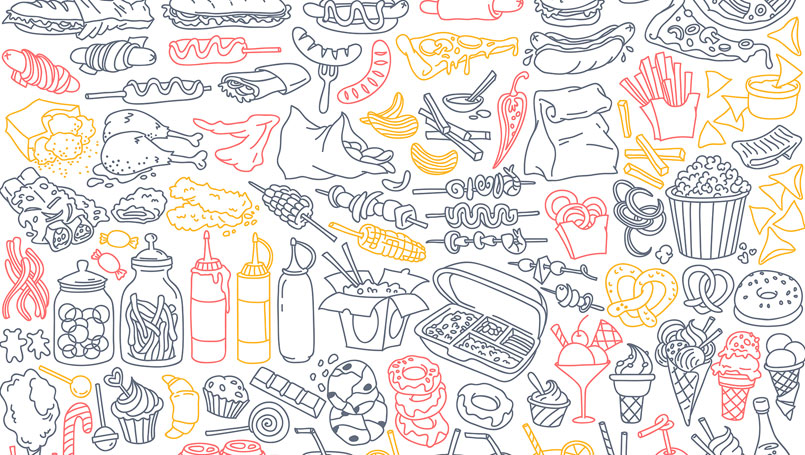 Jessica Biel uses her cheat day to indulge in donuts and pizza.
Beyoncé saves her cheat day for Sundays.
After the NFL season, J.J. Watt splurges on Oreos.
Dwayne "The Rock" Johnson introduced the world to "DJ Heaven" while dieting – a plate of steak, scrambled eggs and a stack of chocolate chip banana pancakes.
While everybody observes it differently, a cheat day, sometimes a cheat meal, is essentially a day for someone dieting or following a strict nutrition program to eat whatever they want. It's a break from their normal eating habits to feast on what they've been craving.
Is there a psychological value in a cheat day/meal?
"Cheat days may help people stay on-track with eating healthy and allow people to have the foods they love, but as a dietitian, I encourage my patients to avoid terms like 'cheat' or 'bad,'" said Megan Jozefowicz, dietitian at Beaumont Weight Control Center in Canton. "Using these terms not only sets you up to fail, but also establishes an unhealthy relationships with food."
Jozefowicz instead promotes moderation and recommends a lifestyle rich in:
fruits
vegetables
lean proteins
whole grains
low-fat dairy
monounsaturated fats – olive oil, nuts, seeds, avocado, etc
Jozefowicz explains that the beauty about moderation is that it still allows for things like cookies, pizza or chips. "The key to incorporating these less healthy foods is to use portion control and avoid any 'trigger foods' - foods you have limited control over."
One thing your cheat day should not be is a binge-eating day. Don't eat everything because you can. Instead, listen to your body's cues as to what you're craving.
Jozefowicz advises her patients to develop a healthy relationship with their most-loved food. She asks, "Could you eat one-half cup of ice cream three days a week instead of a whole pint in one day?"
This point helps reinforce the fact that eating foods in mass portions one day a week is not a healthy habit to establish.
It's also important to not allow your cheat day to turn into a cheat week. Having excess food in the house from cheat days could cause you to slip back into impulsive-snacking habits. Remember, real life does not accommodate cheat days – there'll always be another excuse to overeat: a birthday celebration, potluck at work, etc.
Before you plan your next big, cheat meal, think of the reasons you feel you need it. Is it because it's a popular thing to do? Are you trying to fill a void or are you overstressed?
Don't deprive yourself from foods you like. When you do dig in, allow yourself to feel good and confident, not ashamed, of your decision.

Jozefowicz
Jozefowicz recommends finding another activity, instead of eating, when you're feeling that way. "Don't deprive yourself from foods you like. When you do dig in, allow yourself to feel good and confident, not ashamed, of your decision."
Everyone has a day or days where they feel they went way off track on their diet. "At the Beaumont Weight Control Center, we promote eating every 3 to 4 hours, so if you go off track for breakfast or lunch you have another chance to get back on track 3 to 4 hours later," says Jozefowicz. "People do not always view their next meal or snack as a way to get back on track, but instead just call the whole day a failure."
"Always strive for progress, not perfection."