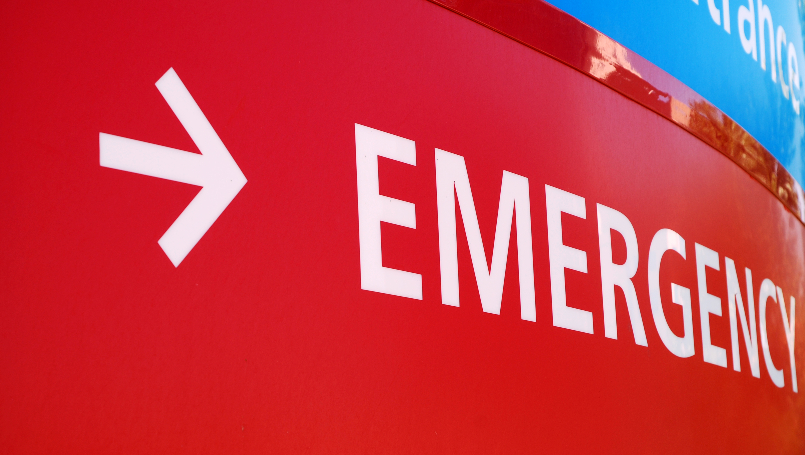 When searching for an emergency room near you, you might expect to find results for the closest hospital. But for people searching in the communities near Lenox Township and Livonia, Beaumont is bringing a convenient alternative that offers the same high-quality emergency care.
Two new emergency centers at Beaumont Outpatient Campus – Lenox (opened in August 2021) and Beaumont Outpatient Campus – Livonia (opened in June 2022) offer expansive, 24/7 emergency care services without being structurally attached to a hospital. They join Beaumont's existing non-attached emergency center in Canton.
"We're so proud to be able to extend the same high-quality facilities, the same expert emergency physicians, and the same hospital technology in our new emergency centers that patients expect to find at any Beaumont hospital," said Dr. Ali Shams, medical director, Beaumont Emergency Center – Lenox.
You might be wondering the difference between a hospital emergency center and one located at an outpatient campus. Other than the location, there isn't much of a difference. Patients can expect to receive the same high-quality care at the locations not physically connected to a hospital.
Here are some other benefits of Beaumont's non-attached emergency centers:
Ready for any emergency
All three non-attached emergency centers offer the staff and appropriate technology to handle any emergency. This includes shortness of breath, chest pain, continuous bleeding, severe abdominal pain, and other emergency symptoms. Patients experiencing these symptoms should always seek immediate attention at the nearest emergency center.
Convenient access to care
Equipping these locations with emergency centers can eliminate the need to travel to a hospital campus, which can be inconvenient and add valuable minutes to the time it takes to receive emergency care. The convenient location and quick emergent care may even support better patient outcomes.
Seamless transition of care
The Canton location, as well as the two new Outpatient Campuses, provide expanded easy and convenient access to Beaumont, Southeast Michigan's most preferred health care system. They are completely integrated with the full Beaumont system, and provide seamless transition to inpatient hospital care for anyone who requires it.
"We're very excited to make high-quality Beaumont emergency care so accessible and convenient for these communities," Dr. Shams said.
---
Lenox and Livonia Updates
Visit beaumont.org/lenox and beaumont.org/livonia for the latest information on the new Outpatient Campuses in your community and the services being offered.