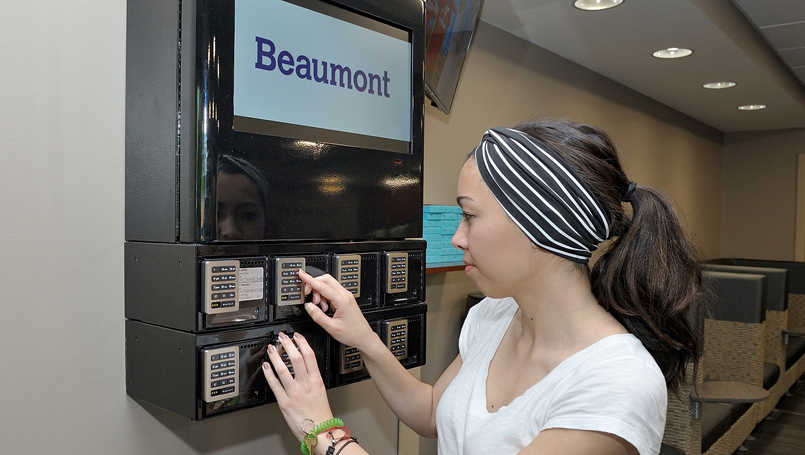 Recently, the facilities team at Beaumont Hospital, Dearborn installed ten unique lockers which provide Emergency Department patients and visitors a way to charge their cellphone device safely and securely.
The visitor chooses a four-digit password that opens the locker, which houses charging cords for all iPhone and Android devices. If the visitor forgets the passcode when retrieving their phone, the security officer on duty has a key to unlock the locker.



Previously, Beaumont, Dearborn, offered a charging station located in the hospital's cafeteria. With the increased reliance on cellphones, providing more access to charging options would further improve a patient's experience. The emergency department lockers seemed like a helpful tool.
"A patient's experience is a top priority for us," said Derek Reszczyk, assistant director of facilities at Beaumont, Dearborn. "The lockers give patients and families a safe place to charge their phones, and that helps make a stressful trip to the hospital a little easier."