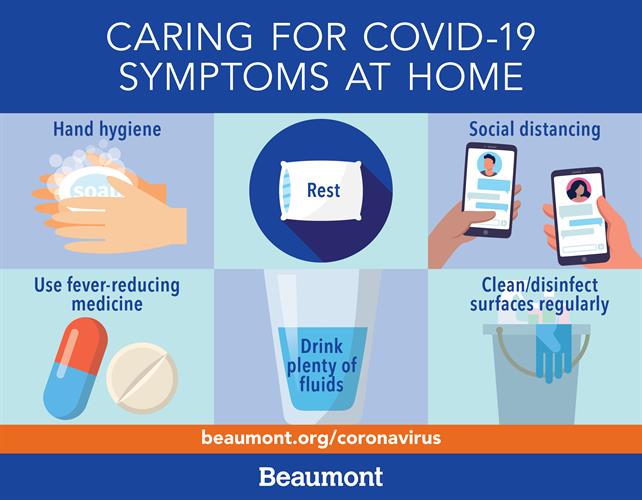 If you or a family member test positive for COVID-19, follow these guidelines to protect yourself and others while being cared for at home.

"Many of those who develop COVID-19 can self-treat at home with lots of fluids, rest and over-the-counter medications, like pain relievers," explained Dr. Nick Gilpin, Beaumont Health's medical director of Infection Prevention and Epidemiology. Common symptoms of COVID-19 include:
fever
cough
shortness of breath
fatigue
According to the Centers for Disease Control (CDC), you should seek emergency medical attention by calling 911 or going to the emergency center if you are experiencing any of the following:
trouble breathing
persistent pain or pressure in the chest
new confusion
inability to wake or stay awake
pale, gray, or blue-colored skin, lips, or nail beds, depending on skin tone
This list does not include all possible symptoms. Call your doctor for any other symptoms that are severe or concerning you.