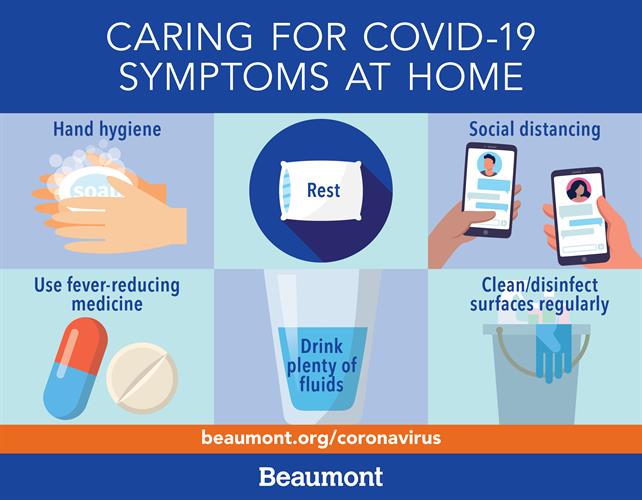 According to the World Health Organization, 80% of people who contract COVID-19 will experience mild symptoms and recover without requiring hospitalization.
"Many of those who develop COVID-19 can self-treat at home with lots of fluids, rest and over-the-counter medications, like pain relievers," explained Dr. Nick Gilpin, Beaumont Health's medical director of Infection Prevention and Epidemiology.
Common symptoms of COVID-19 include:
fever
cough
shortness of breath
fatigue
If you are experiencing symptoms and think you may have COVID-19, call your doctor or Beaumont's Coronavirus Hotline to discuss testing and treatment options. If you are having trouble breathing or are having a medical emergency, call 911 or go to the emergency center.