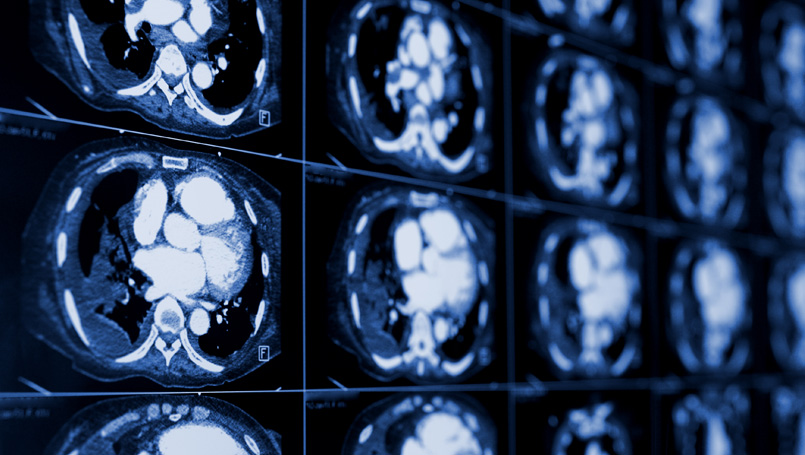 We asked Dr. Robert Welsh, chief of thoracic surgery at Beaumont in Royal Oak and Troy some common questions about lung cancer. Read more to learn who's at highest risk for lung cancer and how catching it early can save your life.
How common is lung cancer?
Lung cancer is the second most common cancer in the United States involving both men and women, if you exclude skin cancer. Early detection is critical because if you find the cancer at an early stage, there is a greater chance for a cure.
Is there a screening to detect lung cancer at its earliest and most treatable stage?
A CT scan of the lungs provides us with a great tool for early detection of lung cancer. It is done with a low-dose radiation so we don't need to be concerned about the exposure to radiation.
Why should someone at high risk of developing lung cancer consider getting a CT lung cancer screening?
If you are at high risk for lung cancer, a CT scan of the chest increases your chances of finding the cancer earlier, especially if you are not having any symptoms. If we can detect lung cancer at its earliest stages, our cure rates can be as high as 90%.
Every patient who has been a smoker, who has at least a 20 pack-year history and is over the age of 50 and under the age of 80 should be having a conversation with their family doctor about getting a lung cancer screening.
---
Next Steps and Helpful Resources