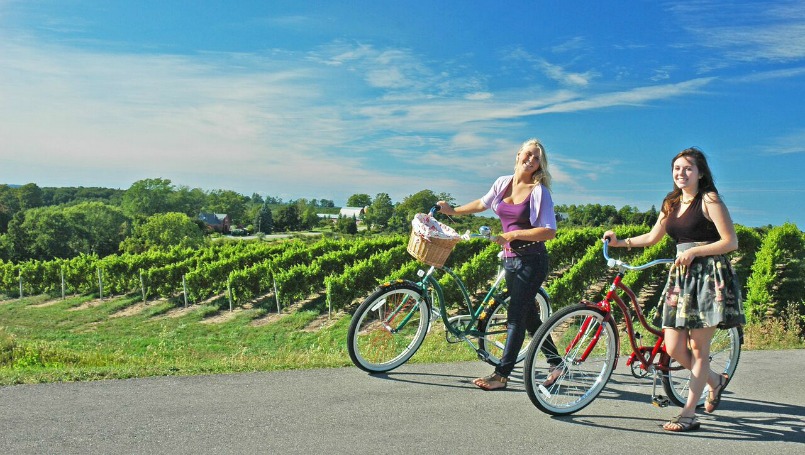 Michigan has an abundance of amazing vacation destinations.
But, just because you're going on vacation doesn't mean you have to give up your diet and exercise routine.
While vacations are a time to kick back and relax, they can also easily accommodate your healthy routines… and allow you to get to know the area more intimately.
We've chosen a handful of popular summer vacation destinations and put together some of the highlights of the area, including the best outdoor activities, farmers markets and more.
---
TRAVERSE CITY, MICHIGAN
When it comes to summer bucket lists, Traverse City checks them off like no other.
Traverse City is an unexpected combination of history and culture, outdoor recreation, stunning landscape and progressive food and drink. It's the excellence in each of these elements that make this town a coveted getaway says Jenny Jenness, Traverse City Tourism.
"If you're craving adventure along (or in!) Lake Michigan, a tour of wineries and breweries, a lazy afternoon strolling 150 boutiques, restaurants and galleries - check out Traverse City," says Jenness.
Outdoor Activities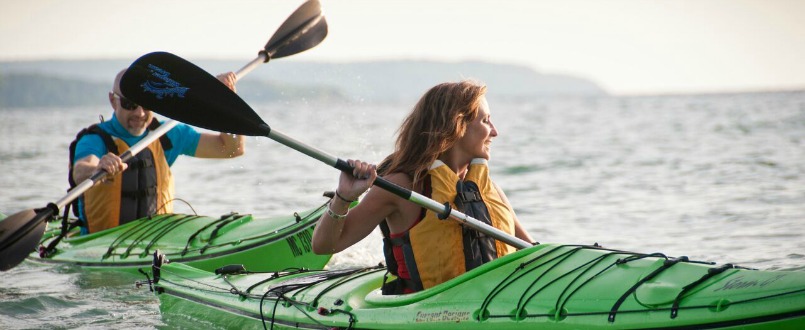 Talk to a Traverse City local and they'll tell you how much they love to eat and drink… followed by their favorite mode for working it off. This is a town that believes in enjoying life in its fullest, and that means we pursue a fully balanced lifestyle when we rest, play and work. Recreation and exercise are available in any form you choose, and at any time of the year.
Want to mix in a little fun with a workout? Hop on a paddle tour of Traverse City's dozen breweries or cycle up and down the peninsulas to over forty wineries.
In the summer, the inland lakes, rivers and Lake Michigan are utilized for kayaking, standup paddle boarding, surfing, kite surfing or good old-fashioned swimming.
On land, cyclists and runners can wander groomed trail systems through forests, downtown areas, Sleeping Bear Dunes Lakeshore and hills of green vineyards.
If you can't make it this summer, Traverse City is a snowy destination as well, ideal for snowshoeing and skiing - cross country and downhill - with fall color tours and spring cherry blossoms in the seasons in between.
Indoor Activities
The Village at Grand Traverse Commons is not to be missed. The 19th century mental asylum is one of the largest historical renovations in the country and today offers plenty of indoor walking opportunities as well as restaurants, boutiques, coffee shops, a bakery, urban winery and a brewery. Take the historic tour for a glimpse into the hospital's past - including a peak into the original underground tunnels.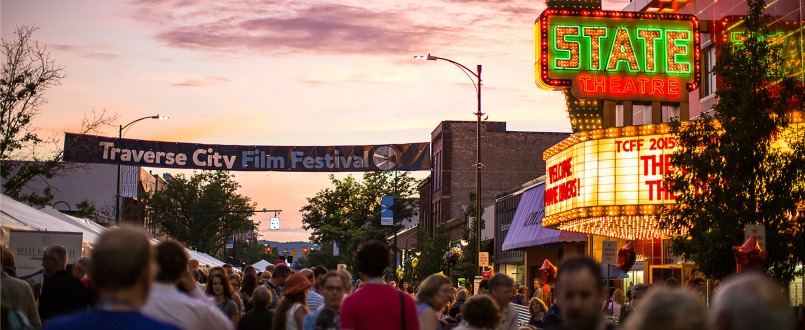 If you've gotten your exercise in and ready for a day of relaxation, a classic in these parts is a lazy day of movie going. Cinematic magic is celebrated year round at two downtown theatres - the State Theatre and the Bijou by the Bay. The historic buildings were completely renovated and reopened by the Traverse City Film Festival and is known for its annual week-long festival at the end of July.
Healthy Eating Options
Michigan is the country's second most diverse state in agriculture and Traverse City takes full advantage of the region's many fruits.
Most restaurants in town offer a rotating menu by season, by week or sometimes even daily as to utilize only the freshest ingredients in harvest. You'll find chefs floating the Sarah Hardy Farmers Market on Wednesday and Saturday May - October, and at the indoor winter market at the Village at Grand Traverse Commons.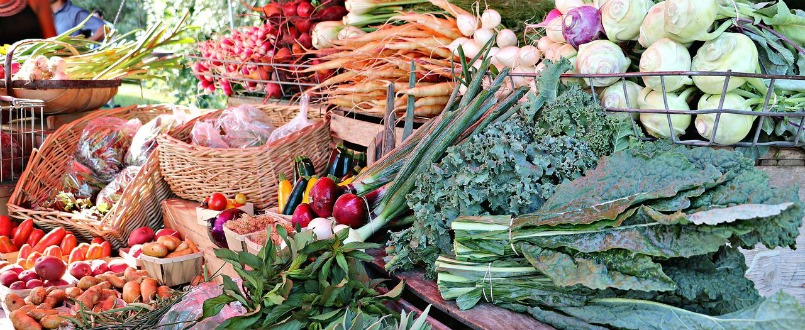 Spend a weekend in Traverse City and you'll still only have visited a fraction of their world-class vineyards and tasting rooms (Wine may help protect our hearts when consumed in moderation).
Lastly, Traverse City is especially known for its cherries, as they produce 75% of the nation's tart cherry crop - making it the Cherry Capital of The World! Every July the National Cherry Festival brings in more than 500,000 visitors throughout the eight-day festival.
Events and Activities
Looking for added incentive for a visit? Knock out one of these races, tours or fun runs and add another medal to your display:
Looking for something more low-key? Try yoga in the vines at Chateau Chantal, Black Star Farms or Shady Lane Cellars.
Vacation Planning
Jenness encourages anybody interested in planning a vacation in Traverse City to visit TraverseCity.com for easy lodging and booking for all types of accommodations. Once you're in town, stop into the Visitor Center on West Grand Traverse Bay for a variety of maps, brochures and helpful hints in enjoying your vacation.