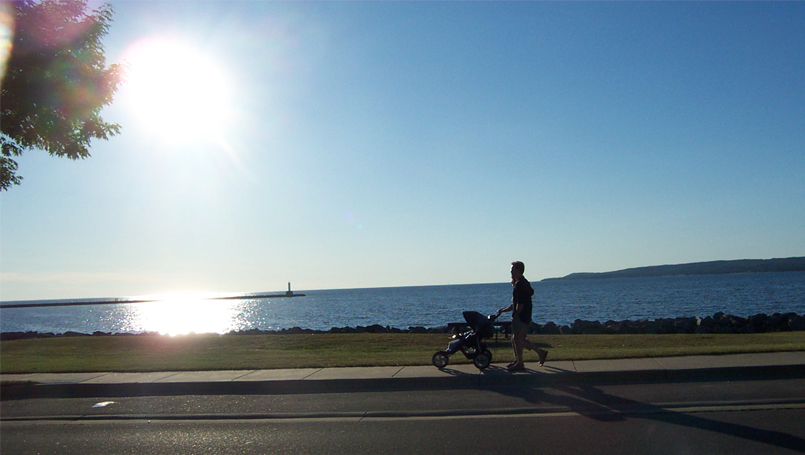 Michigan has an abundance of amazing vacation destinations.
But, just because you're going on vacation doesn't mean you have to give up your diet and exercise routine.
While vacations are a time to kick back and relax, they can also easily accommodate your healthy routines… and allow you to get to know the area more intimately.
We've chosen a handful of popular summer vacation destinations and put together some of the highlights of the area, including the best outdoor activities, farmers markets and more.
---
PETOSKEY, MICHIGAN
Diane Dakins, with the Petoskey Area Visitors Bureau, says, "The natural beauty of Petoskey attracts guests from all over. Add in a relaxed atmosphere, Little Traverse Bay, a wealth of unique shops and restaurants, warm hospitality and great communities around Petoskey to visit as well, and you've got yourself a wonderful vacation."
Outdoor activities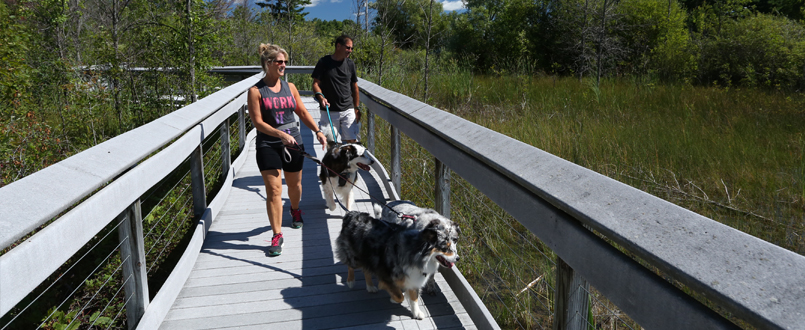 The Petoskey area offers an abundance of outdoor recreational activities to keep guests and locals moving:
Hike or ride the Little Traverse Wheelway, a 26 mile, mostly paved route that offers spectacular glimpses of Little Traverse Bay and runs from Charlevoix to Petoskey and on to Harbor Springs.
The Northwestern State Trail, heads out of Petoskey to Alanson and then changes to crushed limestone and goes all the way to Mackinaw City.
Miles of trails through beautiful forests and natural areas are a hiker's dream. (Download LTC Explorer on ITunes).
If you'd rather mountain bike, there are places to satisfy that need as well.
Bring binoculars and explore the new Sunset Coast Birding Trail.
Play 18 on one of the many courses in the Petoskey Area including the highly touted Bay Harbor Golf Club or if disc golf or miniature golf is your thing, that's available as well.
Zipline adventures available in Harbor Springs, Boyne Falls and Boyne City will give you quite a rush and can be a good work out, too.
Indoor activities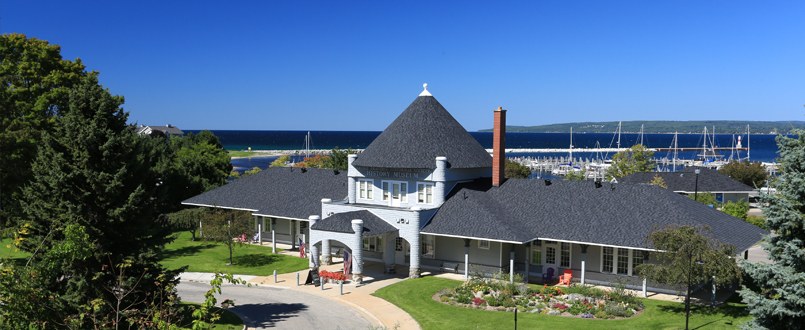 In the event of a rainy day and you're still looking to get a few steps in, North Central Michigan College has an indoor walking track.
Rainy days are also a perfect time to visit the Little Traverse History Museum, shop the Gaslight District, have a stroll at a local wineries or take in the Ansel Adams exhibit going on all summer at the Crooked Tree Arts Center.
Michigan's largest indoor waterpark, Avalanche Bay, is only 16 miles from Petoskey; there's a beautiful new indoor theatre nearby, the Harbor Springs Lyric Theatre and tons of active fun with bowling and laser tag at Northern Lights Recreation Center.
Pro Tip: Don't let a little rain keep you indoors all day, rainy days are the best days to hunt for Petoskey Stones (fossilized coral that is Michigan's state stone) as they are easier to spot when they're wet.
Healthy eating options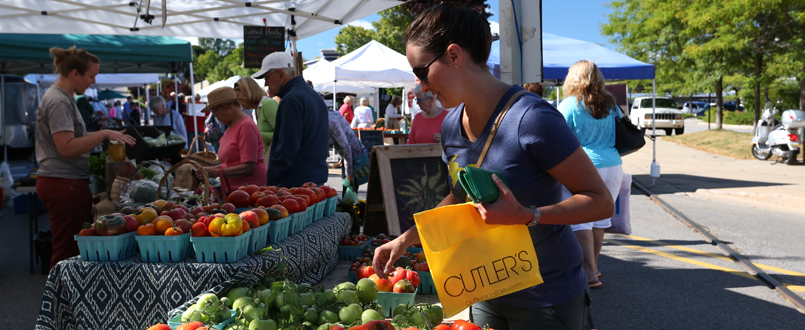 The Petoskey area is a foodies paradise. Dining options are abundant not only in Petoskey, but in Boyne City (16 miles south) and Harbor Springs (10 miles north). Fine dining, family friendly, trendy… it's all here and many of the restaurants and eateries take advantage of locally farmed, foraged and grown food.
Specialty cheese, meat and bread stores offer tantalizing options to take home. There's a farmers market on Fridays in downtown Petoskey, two markets outside the downtown on Saturdays and larger, more diverse markets happen on Wednesday and Saturdays all summer long in Boyne City and Harbor Springs.
Coveyou Scenic Farm Market and Bill's Farm Market (a centennial farm) both operate in Petoskey. A stop at the Grain Train is a must for the health conscious; shop for healthy options to prepare or enjoy their pre-packaged sides and sandwiches or the freshly made soups and hot bar.
Events and activities
Through October, Petoskey, Harbor Springs and Boyne City host a variety of running, swimming and cycling events for all levels of athletes. Like their website suggests, "If you love to be outside and be active, this is the place to do it."
Vacation planning
Dakins suggests, "Midweek travel costs less and you are more likely to get the lodging options that you want. You can order a Petoskey Area Vacation Guide or visit PetoskeyArea.com so that you can make some plans before you visit."