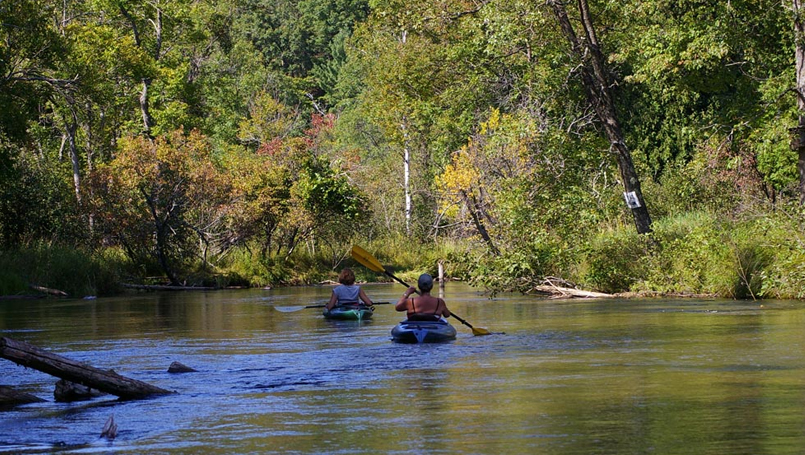 Michigan has an abundance of amazing vacation destinations.
But, just because you're going on vacation doesn't mean you have to give up your diet and exercise routine.
While vacations are a time to kick back and relax, they can also easily accommodate your healthy routines… and allow you to get to know the area more intimately.
We've chosen a handful of popular summer vacation destinations and put together some of the highlights of the area, including the best outdoor activities, farmers markets and more:
---
MANISTEE, MICHIGAN
25 miles of sandy Lake Michigan shoreline, three Lake Michigan harbors, inland lakes and 270 miles of rivers are just a few of the luxuries Manistee County, Michigan has to offer.
Outdoor activities
There are opportunities year-round to explore Manistee County, but perhaps no season better than summer when you can travel by foot, bicycle, ATV, boat, kayak and canoe, as roads, trails, rivers and lakes crisscross throughout the county.
Indoor activities
Don't let the rain damper your vacation plans. Get a few laps in at the indoor community pool. Duck into the Vogue Theatre and check out a $2 classic movie every Wednesday morning.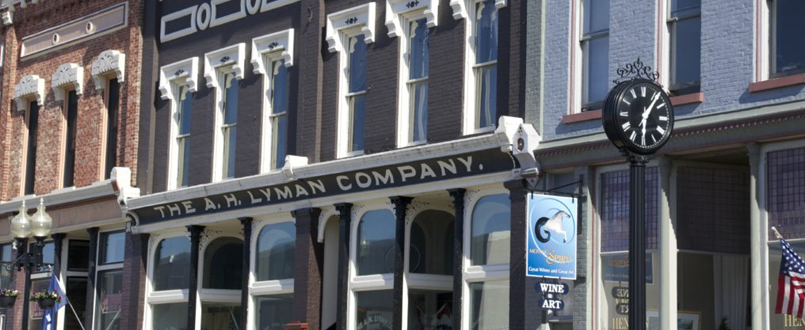 With 7 county museums to visit, you can take in the city's history and keep your step count up as well. The Downtown/Commercial District self-guided historic tour will take you to 27 historic buildings and 2 bridges and will take approximately 2 - 3.5 hours (when walking).
Healthy eating options
Manistee's Homegrown Saturdays Farmer's Market takes place every Saturday from 8 a.m. – 2 p.m. In the height of the season, there are more than 50 different vendors.
If you've spent a long, rewarding day fishing, you can try one of 4 "catch and cook" restaurants. Great fish dishes – cod, perch, walleye and whitefish – are sure to be found at many of the local restaurants. Fish is loaded with nutrients like protein and vitamin D and a good source of omega-3 fatty acids!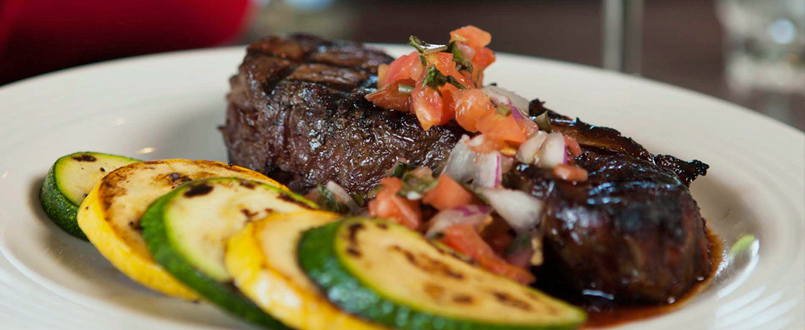 Depending on your diet, there's a restaurant to match your needs and appetite… and views to match your dining experience as well.
Events and activities
The 5th Annual "Big Bear Butt Cruise" is composed of four different rides: 60k, 130k, 170k and a 210k ride.
Setting a running goal for next year? Celebrate your next Fourth of July by completing the Manistee Firecracker 5k.
Visit during Onekama Days for a chance to join the Pickleball Round Robin Tournament or Sprints on Dirt. When dusk hits, sit back and enjoy the fireworks over Portage Lake.
Vacation planning
Each year Manistee County Tourism creates a top 10 sights list. This year, they've outlined these top ten sights you will want to check out on your visit to Manistee County.