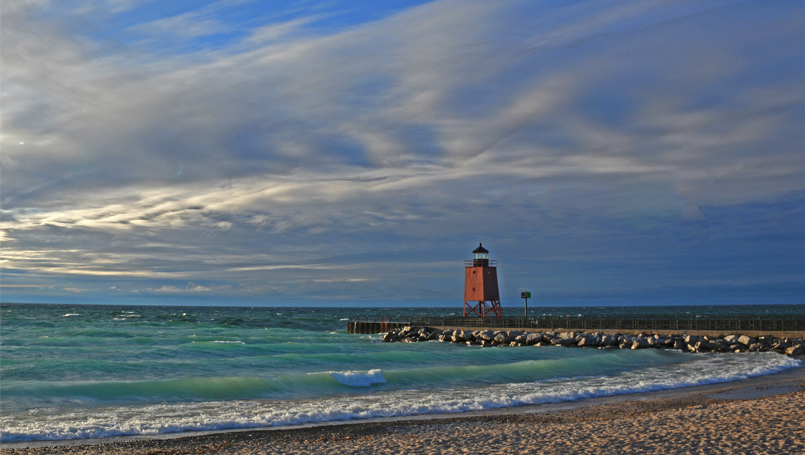 Michigan has an abundance of amazing vacation destinations.
But, just because you're going on vacation doesn't mean you have to give up your diet and exercise routine.
While vacations are a time to kick back and relax, they can also easily accommodate your healthy routines… and allow you to get to know the area more intimately.
We've chosen a handful of popular summer vacation destinations and put together some of the highlights of the area, including the best outdoor activities, farmers markets and more:
---
CHARLEVOIX, MICHIGAN
Charlevoix has been a top summer destination in Michigan since the late 1800s according to Amanda Wilkin, with the Charlevoix Convention & Visitors Bureau. Known for beautiful clear waters and clean air the reasons people flock to the area still ring true.
Outdoor activities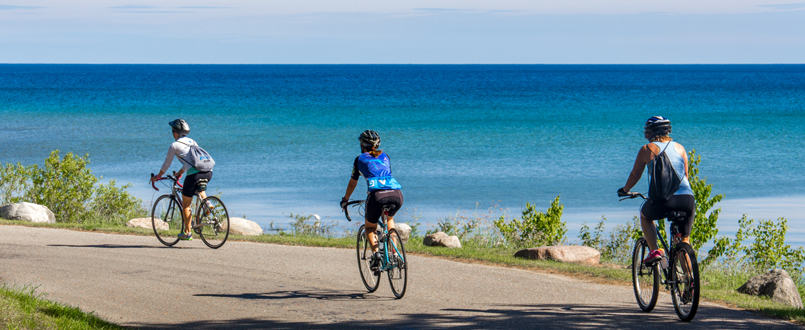 The recreation options include world class golf, hiking, biking, boating and water sports, paddling, disc golf, ziplining, skydiving and more.
Get moving on any one of the many hiking and biking trails in the area – Lake to Lake Trail, Little Traverse Wheelway and Top of Michigan Trails Council Trail Network wind and weave through much of northern lower Michigan.
Charlevoix is surrounded by three, beautiful freshwater lakes and is a boaters paradise. You can bring your own boat or rent one while on vacation. Kayaking and stand up paddling are also available at equipment rentals on most area beaches.
You might not guess it, but fishing can be a great activity for targeting certain muscles. Combined with the right posture, fishing can be a good for becoming more physically balanced. Locals call Lake Michigan "The Big Lake" for a reason. With more than 100 species of fish, there's never a dull fishing moment here.
In town during the week? Join Yoga in East Park every Tuesday and Thursday at 8:30 a.m. and start your day off right.
Indoor activities
Don't let a rainy or overcast day keep you from moving. The Charlevoix Circle of Arts has indoor dance and yoga classes during the summer, as well as children's art camp.

If you're resigned to a day of taking it easy, exercise your mind at the Charlevoix Public Library, which has a multitude of activities happening every day.
Healthy eating options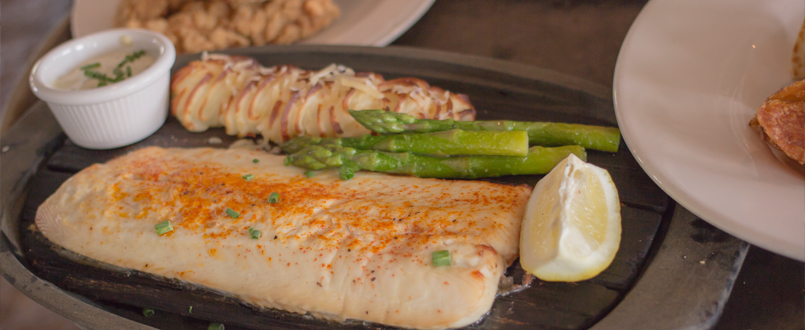 Charlevoix restaurants are varied and unique - many sourcing ingredients from local growers, farms, and fisheries.
Charlevoix has many excellent restaurants that offer local healthy options along with opportunities to splurge a bit on the diet.
The Charlevoix Farmers Market is every Thursday in East Park from 8 a.m. – 1 p.m. The market vendors line Bridge Street downtown with views overlooking beautiful Round Lake and the Charlevoix Marina. Look for fresh veggies, specialty breads, sauces, syrups and sandwiches, authentic French crepes, organic produce, wholesome meats, John Cross whitefish and more!
Events and activities
Charlevoix hosts summer events for athletes and novices alike:
Vacation planning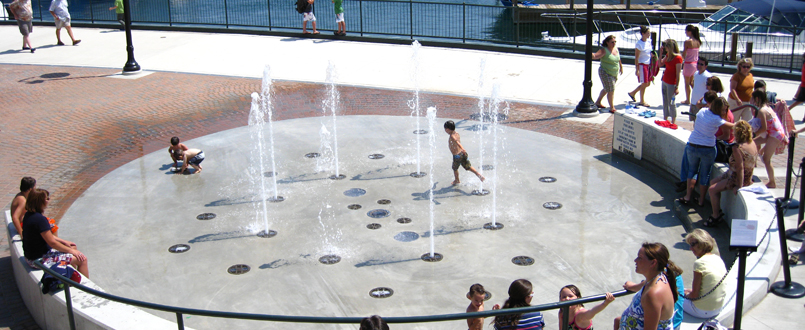 Wilkin advises, "If you aren't planning to attend a specific event, vacationing in Charlevoix during the middle of the week will allow you to enjoy better rates for hotel rooms and more relaxing atmospheres at restaurants and on the lakes, trails and beaches."
For more information and trip planning help, go to VisitCharlevoix.com.