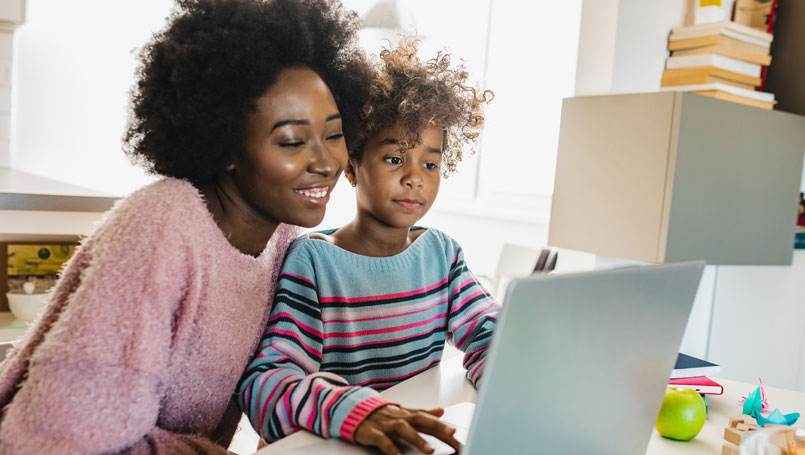 We asked several Beaumont experts including pediatricians, nutritionists and child life specialists the top things parents need to pay attention to as they send their kids back to school and how they might differ from previous years.
Well visits and vaccinations
Many parents use the required school sports physical as a reason to get their child to the doctor for an annual checkup.
Beaumont pediatrician, Dr. Richard Weiermiller, said sports or no sports, children should be seen yearly. "There are so many important developmental issues in these years to be discussed, and too often the kids who don't play sports don't come in," he said.
Dr. Evelyn Laskowski, Beaumont pediatrician, said many pediatricians are also seeing an increase in mental health issues, unhealthy weight gain and eating disorders because of the changes brought on by COVID-19.
"Vaccinations, depression screenings, exercise and nutrition counseling are all just as important as they have always been," Dr. Laskowski said. "A visit to the pediatrician for a well visit can help parents identify problems that had previously gone unnoticed."
A visit to the pediatrician for a well visit can help parents identify problems that had previously gone unnoticed.

Dr. Laskowski
---
Staying active
The American Academy of Pediatrics recommends toddlers and preschoolers have at least 3 hours of physical activity daily, and school aged children and adolescents have at least 60 minutes.
Dr. Laskowski suggests breaking the recommended activity time up into smaller increments to keep it manageable. "Something as simple as playing catch, hopscotch or a quick walk around the block can meet these needs."
Dr. Weiermiller says to participate in the activity with your child. "Go for walks or bike rides, or even do an online exercise class," he said. "There is nothing that reinforces the importance of exercise better than doing the activity with your child."
---
Balanced nutrition
A healthy, well balanced diet is always important for children. But a lack of structured meal and snack times makes it easy to get off track.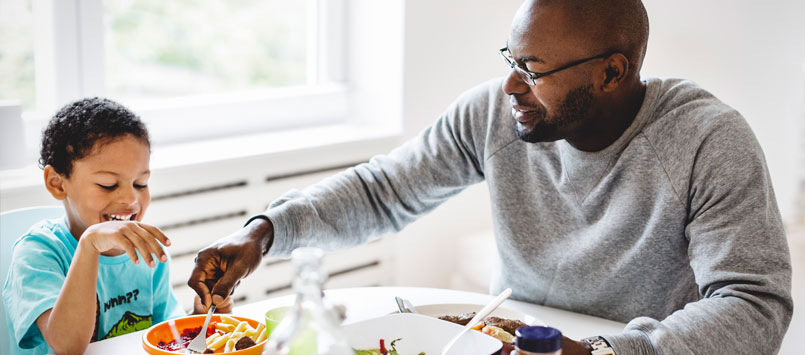 Beaumont dietitian Megan Husek said consistency is key for both parents and kids. "Try to keep breakfast/lunch/dinner times consistent if possible and allow children to follow internal cues about how much they can eat at each of these meals," she said. "Include kids in the meal prep process as they are more likely to eat foods that they helped pick, wash, cut or cook."
Husek suggests starting the day with a brain-boosting breakfast that includes at least three food groups; for example, a slice of whole wheat toast, an egg and a banana. She said kids and adults can have difficulty concentrating when they have low energy, specifically glucose, which is the exclusive fuel for our brain.
"Avoid high sugar foods and beverages like candy and soda as these can affect mood and offer no nutrition." Husek said. She also suggests avoiding food as a reward.
"Using food as a reward interferes with a child's natural ability to determine if they are hungry or not and can enable emotional eating," Husek explained. "Reward foods are often high-fat, high-sugar foods which can lead to weight gain and cavities."
---
Setting a routine
Getting back to school may be a good time to establish a new schedule for your family.
"Children, especially young children, thrive with a routine," Dr. Laskowski said.
Dr. Weiermiller said part of that routine should include a sleep schedule . "Humans (and especially kids) are creatures of habit," he said. "We need to give a framework to the day with regular bedtime and waketime."
Also consider scheduling time for schoolwork, exercise, meals and play make sure nothing gets overlooked.
We need to give a framework to the day with regular bedtime and waketime.

Dr. Weiermiller
---
Screen time
COVID-19 has caused significant increases in screen time for both adults and children. But there are a few things you can do to help balance the amount of time your kids spend online.
enforce screen-free zones (bedrooms, the dinner table, etc.)
set a media curfew to limit devices after a certain time
organize screen-free activities such as outdoor activities, play, family game nights, puzzles or reading a book
"Getting away from the screens and getting outdoors, whether it's taking school outside, reading a book on the porch or doing chores in the yard can help provide balance," Dr. Weiermiller said.
---
Mental health
"The stress we are all feeling from the pandemic is immense, but the total disruption to our children's lives may be the worst," Dr. Weiermiller said. "They are not getting needed social interactions with other kids their age. This means they are lonely and stressed in ways those of us who are older can't fully understand."
Dr. Laskowski said warning signs like becoming more withdrawn, isolated and spending more time on screens (social media, games, etc) could indicate that your child is struggling. "Sometimes warning signs can be difficult or impossible to notice," she said. "Getting in to see the pediatrician for a well visit can potentially uncover some of these issues."
Dr. Weiermiller suggest daily conversations with your kids about how they are feeling.