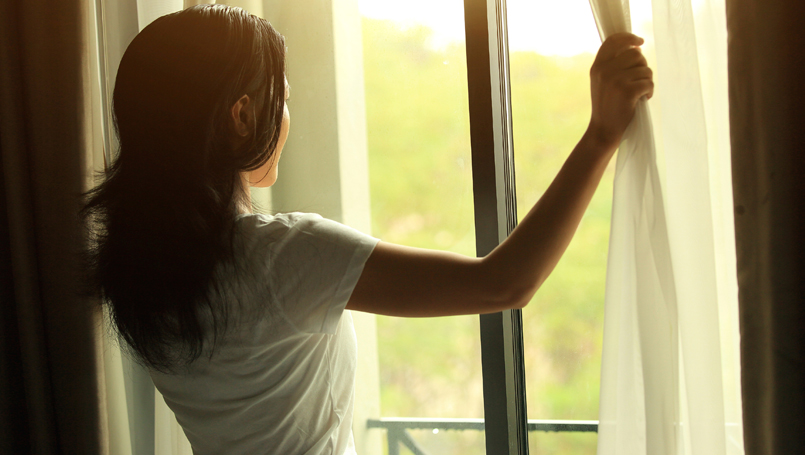 Do you find yourself hitting the snooze button far too many times and envious of your friends who are self-proclaimed early risers? Don't worry - it's possible to train yourself to be more of an early riser. Check out these 5 ways to become a morning person.
START AT NIGHT
One of the most important tricks to becoming a morning person is simply to get to bed earlier and sleep better. Instead of scrolling through social media on your phone or binge watching your favorite show on Netflix before bed, avoid all electronics an hour before bed to signal your mind that it's time to sleep.
EXERCISE IN THE MORNING
You are more likely to get busy and find excuses to not work out in the evening. Plus, a morning workout will give you that extra energy to get you through the day ahead.
PLAN AN ACTIVITY
Picking an activity to do in the morning that you enjoy will give you something to look forward to in the morning. Try meditating, meeting a friend for coffee or any of your favorite activities that will fuel your desire to get going and not hit the snooze button.
PREP THE NIGHT BEFORE
Going to bed worried or stressed out makes waking up harder. Pre-pack your lunch or gym bag the night before to give yourself one less thing to worry about in the morning.
BRIGHTEN THE ROOM
Since your brain is sensitive to light, inviting light in is one of the best ways to help your body know when it's time to wake up. Try placing your bed next to a window or get an alarm clock that mimics a natural sunrise to wake you up in a gradual way.