Monday, December 19, 2022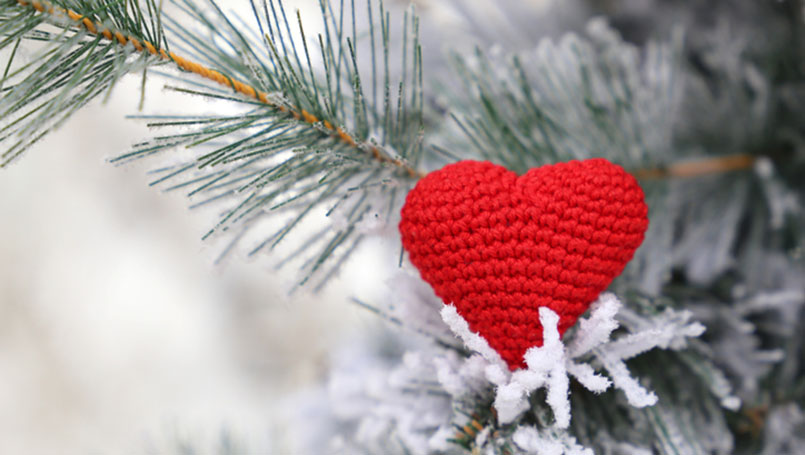 Research has found an uptick in cardiac events during the winter holiday season. In fact, a study published in Circulation, the flagship journal of the American Heart Association, reported that:
more cardiac deaths occur on December 25 than on any other day of the year
the second largest number of cardiac deaths occurs on December 26
the third largest number occurs on January 1
"When we see rises and spikes in cardiac events, it's usually a combination of multiple factors, as is the case with the holiday season," says Dr. Akhil Gulati, Beaumont interventional cardiologist. "Make sure you recognize signs and symptoms of a heart attack or stroke, as far too often the signs are ignored over winter holidays and put off until January, when it could be too late."
Winter weather is also a known trigger for increased heart attack risk due to restricted blood flow though constricted vessels causes by cold temperatures.
Dr. Gulati adds, "In Michigan, we also see spikes around holidays associated with the cold weather (and particularly with snow) as people become more sedentary and then have sudden exertion in shoveling along with the cold causing vasoconstriction. People should be mindful to keep moving, avoid shoveling snow if having cardiac risk factors and stay warm!"
The American Heart Association has provided heart-healthy tips for you and your loved ones as we approach the holiday season: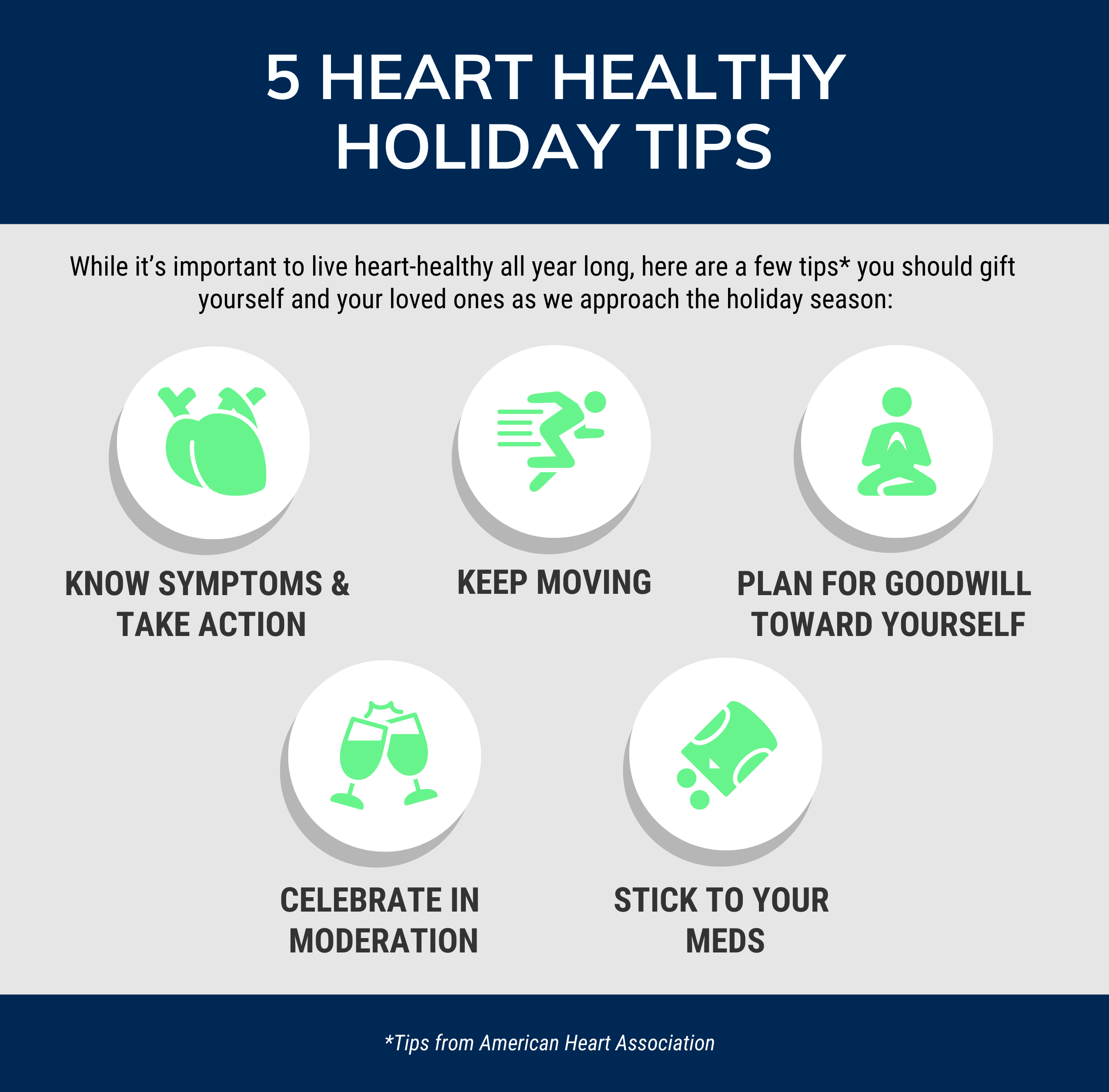 Know symptoms and take action. Heart attack signs vary in men and women and it's important to recognize them early and call 9-1-1 for help. The sooner medical treatment begins, the better the chances of survival and preventing heart damage.
Celebrate in moderation. Look for small, healthy changes and swaps you can make so you continue to feel your best while eating and drinking less, and don't forget to watch your salt intake.
Plan for peace on earth and goodwill toward yourself. Make time to take care of yourself during the busy holiday. Reduce stress from family interactions, strained finances, hectic schedules and other stressors prevalent this time of year, including traveling.
Keep moving. At least 150 minutes of physical activity per week is recommended. Get creative with ways to stay active, even if it's going for a family walk or another fun activity you can do with your loved ones.
Stick to your medications. Busy holidays can cause you to skip medications, forgetting them when away from home or not getting refills in a timely manner.