Patient's cells may control urine leakage
Urologists at Beaumont Hospital, Royal Oak are studying the safety and potential effectiveness of an investigational treatment option for stress urinary incontinence using a woman's own muscle cells.
Many women experience leakage of urine, a condition called stress urinary incontinence, or SUI. When there is a sudden increased pressure on the bladder, such as when laughing, coughing, sneezing, or exercising, urine can leak. The leaks are a result of weakened muscles that control urine flow. SUI is very common in women of all ages.
Beaumont researchers are currently enrolling women ages 50 - 75 in the study, known as the CELLEBRATE study, who meet specific criteria, including those who:
Experience urine leakage on effort or exertion, or on sneezing or coughing, at least three time a day.
Have tried pelvic floor muscle training that did not help with their symptoms.
If participants meet the CELLEBRATE study criteria and choose to take part, the study could last for up to 2.5 years and requires eight to 11 visits to the study center. Participants are randomly assigned to a study group to receive either the investigational product or the placebo. The placebo looks like the investigational product but will not contain muscle cells or any other active substance. Participants have an equal chance of receiving the investigational product or placebo. If a participant is assigned to the placebo group, they would have an opportunity to receive the investigational product after their first year in the study. All participants will be reimbursed for travel to the study site.
Researchers will collect a small sample of muscle tissue from the leg of each participant. The muscle tissue collected is sent to a laboratory for processing. The returned cells will then be injected into the sphincter, a muscle which controls urination.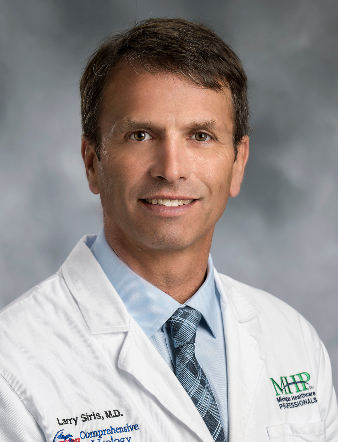 Principal investigator, Dr. Larry Sirls, urologist and director, Female Pelvic Medicine and Reconstructive Surgery at Beaumont, Royal Oak, said, "It's an approach using a woman's own leg muscle cells in an effort to control the leakage of urine. This could improve quality of life and self-esteem issues."
Stress urinary incontinence affects about 15 million adult women nationwide. Current treatments, including medicine, exercise, and surgery, are not always effective and may have undesirable side effects.
Said Dr. Sirls, "We are hopeful the injected cells strengthen muscle – allowing the sphincter to retain the urine. If successful, muscle-derived cell therapy could offer another treatment option for people looking to live a life free of urinary leakage."
To learn more about participant eligibility and study criteria, contact Beaumont Urology Research at 248-551-3355 or erica.zagaja@beaumont.org.
Including Beaumont, Royal Oak, the CELLEBRATE study is taking place at 22 locations nationwide and is sponsored by Cook MyoSite Inc., part of Cook Group. ClinicalTrials.gov identifier: NCT03104517.
Dr. Michael Chancellor, Beaumont's director of Neurourology, was one of the inventors of this muscle-derived cell process. While not involved in this specific study, Dr. Chancellor receives royalty payments for the muscle-derived cell process and payments for consulting from Cook MyoSite Inc.