Thursday, August 29, 2019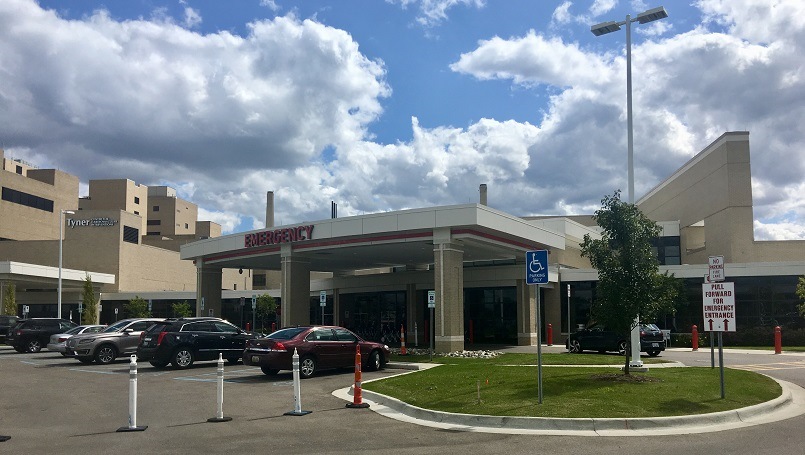 A unique part of the expansion and renovation of the Emergency & Trauma Center at Beaumont Hospital, Royal Oak, is the addition of an ultra-private patient examination room. The room will allow adult and child sexual assault survivors to gain immediate access to highly specialized care.
Sexual assault survivors could need medical attention for:
shock
emotional trauma
internal and external injuries
exposure to sexually transmitted diseases
pregnancy
Another part of the care offered is a forensic examination of the survivor to collect evidence in connection with the crime. The room is staffed 24/7 by an on-call licensed forensic nurse examiner from HAVEN, Oakland County's only comprehensive organization for survivors of sexual assault and domestic violence. Previously, sexual assault survivors would travel to a different location in Royal Oak or Pontiac for HAVEN's services after they were discharged from the hospital.
The relationship between Beaumont, Royal Oak and HAVEN also includes training 400 physicians and staff in Beaumont, Royal Oak's Emergency Center on topics, such as:
responding to a patient's disclosure of sexual violence
assessment and intervention of domestic or intimate partner violence
danger assessment
"Going through many training sessions with Beaumont's Emergency Center staff has been deeply rewarding. They eagerly learned about best practices for health care assessment of patients who have been affected by sexual violence and domestic abuse," said Diane Zalecki Bertalan, RN, a certified sexual assault nurse examiner and program director of HAVEN's Safe Therapeutic Response Team, or START.
The START team at Beaumont, Royal Oak provides free, comprehensive compassionate care to the victims of sexual assault. They collect evidence from suspects in police custody and work with survivors. They are also trained in giving court testimony.
Bernadette White, RN, administrative director, Emergency Center, and a member of HAVEN's board of directors, said, "Sexual assault patients receive both emotional support by the advocate and therapeutic medical care in a safe environment here, which includes medical attention, a detailed forensic exam and prophylactic medication as indicated."