Tuesday, September 05, 2023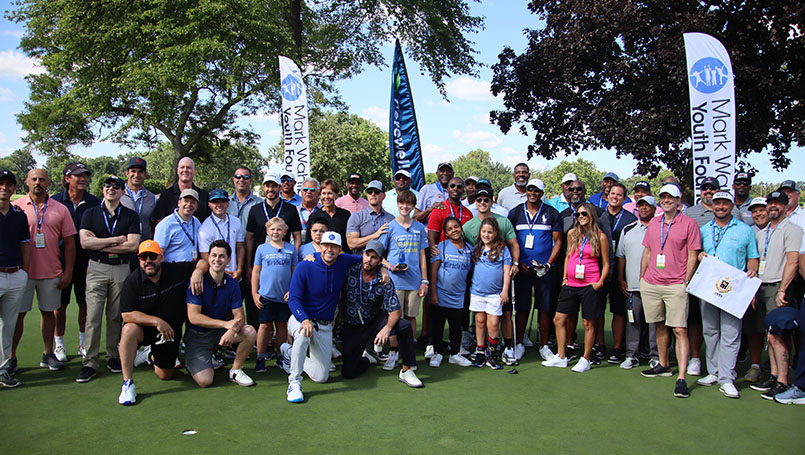 Corewell Health Foundation – Southeast Michigan and the Mark Wahlberg Youth Foundation hosted the Feldman Automotive Children's Miracle Celebrity Invitational. The event raised more than $1.4 million in sponsorship support, a live auction and on-site donations. Funding supports the Children's Miracle Network at Beaumont Children's and the Mark Wahlberg Youth Foundation.

The Feldman Automotive Children's Miracle Celebrity Invitational is Metro Detroit's largest celebrity golf event where every foursome enjoys an up-close and personal celebrity pairing, featuring more than 50 national and local celebrities including actors Mark Wahlberg, Donnie Wahlberg, Kevin James, Nick Turturro, Kevin Dillon., Kevin Sorbo, Hisham Tawfiq, Jonathan Roumie and more. From the world of sports, Calvin Johnson, Spud Webb, Metta World Peace, Frank Zombo, Tom Izzo, Otis Birdsong, and dozens of others were also part of the days' activities.

The morning began with Mark Wahlberg accepting a "putting challenge" from six children that represented the more than 200,000 children treated at Beaumont Children's each year. LPGA member and former PGA of America president, Suzy Whaley, moderated the challenge and shared putting tips.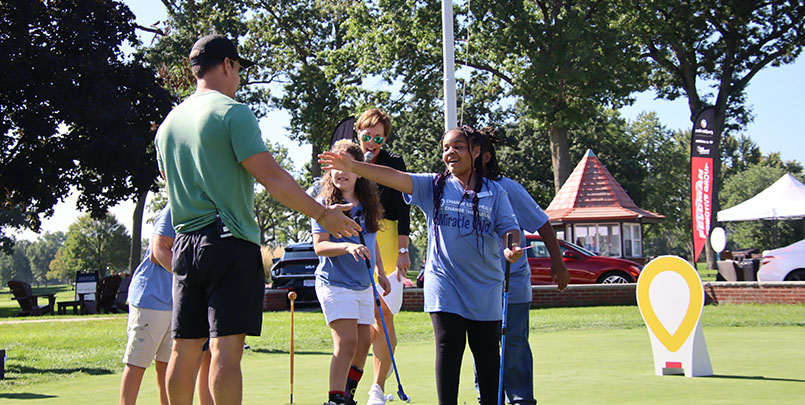 After golf, a spirited live auction raised approx. $200,000 with bidding on a private tour of Rick Hendrick's Automotive Heritage Museum in Charlotte, North Carolina, hosted and donated by Jay Feldman and Rick Hendrick; an Italian villa vacation, donated by the Rugiero Family; a Fitness Experience with Rob Gronkowski, donated by Rob Gronkowski; dinner in the Celani Wine Cellar, donated by Tom & Vicki Celani, and other experiences. A benevolent paddle raise collected $75,000 of additional donations.

The celebrity invitational was generously supported by several community and corporate leaders including title sponsor, the Feldman Automotive Group; lead presenting sponsor, Quantum Ventures; presenting sponsors, Corewell Health and Vesco Oil; and supporting sponsors, CIBC, the Celani Family Foundation, the Aaron and Carolynn Frankel Family Foundation, Terra Capital Industries, and US Signal. There were more than 50 other generous sponsors that made this fundraising event possible.

Support for Children's Miracle Network at Beaumont Children's provides life-saving services, vital pediatric equipment and funds for patient scholarships given to families unable to afford needed care. The Mark Wahlberg Youth Foundation will utilize funds to improve the quality of life for youth in Detroit, Boston and nationwide, by providing financial resources and community support to youth services.
A dedicated committee of community members work alongside the foundations to develop this fundraising event: Tom Celani, Nino Cutraro, Jay Feldman, Ken Noonan, Bob Skandalaris, and Sam Yamin.