The Detroit Zoological Society (DZS) gave away animals to the patients and families at the Beaumont Children's Center, Dearborn's Center for Exceptional Families. They were plush animals, but the children loved them, all the same.
The CEF provides specialized care and treatment that supports children with disabilities and other special needs and their families. There is also a dedicated Autism Center on site.
"Plush toys like these allow children to engage their sense of touch," said Susan Youngs, M.D., CEF medical director. "Sensory therapy is a beneficial aspect of their clinical care and, as providers, we have seen how it can help improve their daily functioning."
"These gifts mean so much to our kids and families," said Michelle O'Connor-Teklinski, director at the CEF. "We are grateful to the Detroit Zoological Society for selecting us to receive this generous donation."
Beaumont Children's mascot, Beau the Bear, and numerous volunteers joined the fun and helped deliver the gifts.
The donated plush animals have been available for purchase at a discounted price in the Detroit Zoo's gift shop, Zoofari Market. The philanthropic idea was the brainchild of employees of Service Systems Associates (SSA), which operates the Zoo's concessions and retail services.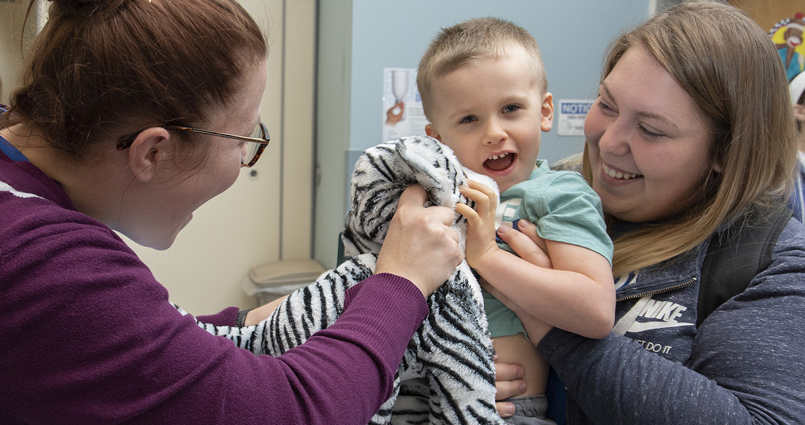 "This is a wonderful opportunity for us to bring smiles to the faces of these exceptional children," said Ron Kagan, DZS executive director and CEO. "We are grateful for the generosity of our visitors, members and staff for making this possible."