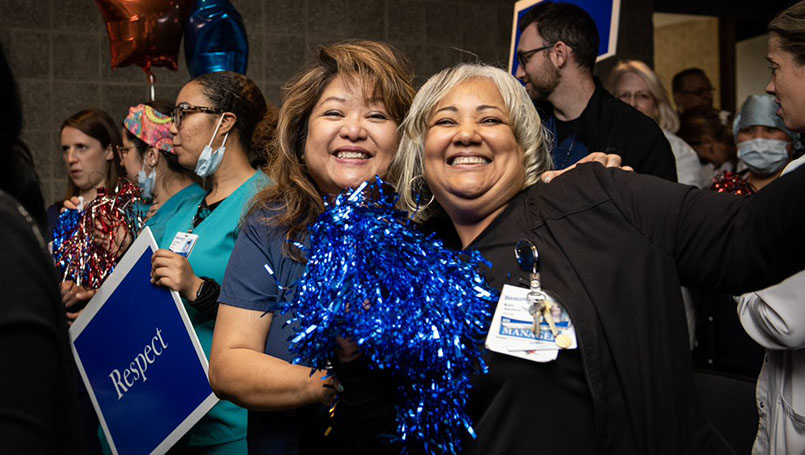 Corewell Health's Beaumont Hospital, Royal Oak has once again achieved the highest honor for nursing excellence through the Magnet recognition program of the American Nurses Credentialing Center, a subsidiary of the American Nurses Association. Only about 8 percent of the hospitals across the country have earned Magnet status.
"Magnet designation is an accomplishment our community, hospital and health system can all celebrate," said Kelli Sadler, MHA, RN, chief nursing officer, Corewell Health in Southeast Michigan. "Earning this fifth Magnet designation is an extraordinary achievement for our Royal Oak team who continues to be leaders in excellence within nursing practice and in achieving and sustaining high quality patient care."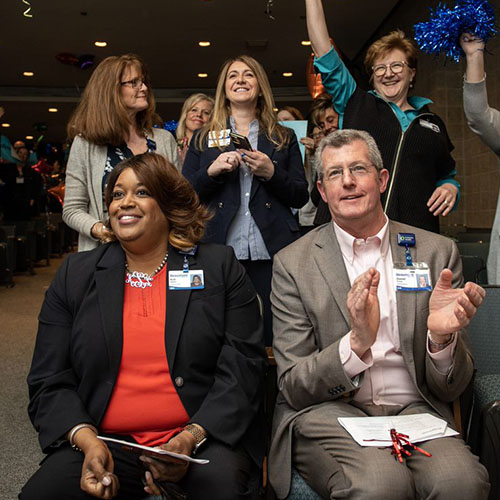 Magnet was created in 1994 to recognize health care organizations for quality patient care, nursing excellence and innovations in professional nursing practice. In 2004, Beaumont, Royal Oak became the first hospital in Michigan to achieve the milestone.
"Since the hospital's first designation in 2004, our team members have continued to demonstrate high engagement, collaboration and a standard of excellence in nursing," said Anne Stewart, RN, chief nursing officer for Corewell Health's Beaumont Hospital, Royal Oak. "Earning our fifth Magnet designation is an honor and validates the entire team's continued commitment to evidence-based practice and elevating care for our patients and their families."
Hospital president Dr. Daniel Carey said: "My aunt was a nurse here, and she always raved about the great care her family and friends received. It's wonderful to know that the tradition of exceptional care and emphasis on patients and their families remains the focus of our Nursing team. This fifth Magnet designation truly speaks to our commitment to ongoing education, collaboration, nursing professionalism, and providing the highest quality care."
During a recent visit to the hospital, Magnet surveyors reported witnessing high patient engagement.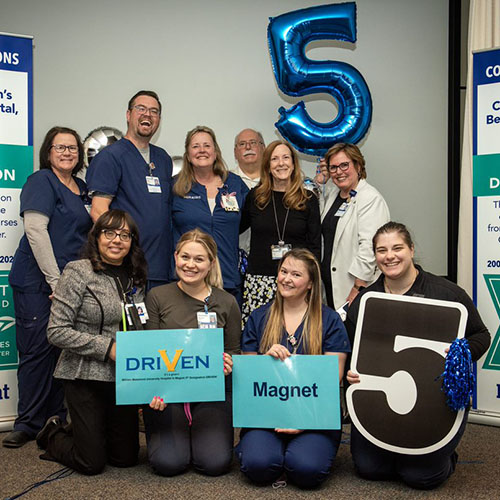 Nurses at Corewell Health's Beaumont Hospital, Royal Oak, are celebrating the opportunity to work in a Magnet recognized environment, focused on high-quality, patient-focused care.
"It's been a privilege to work with the Magnet committee members toward earning a fifth designation," said Marc Fabrey, RN, a surgical intensive care unit nurse. "It is an honor to illuminate the excellent care that the nurses at our hospital provide every day."
Heidi Callan, RN, a neonatal intensive care unit nurse said: "Seeing the pride and excitement of nurses all over the hospital is inspiring."
Learn more about the Magnet Recognition Program® and why patient care is better in Magnet hospitals by visiting beaumont.org/about-us/nursing-excellence