Monday, February 20, 2023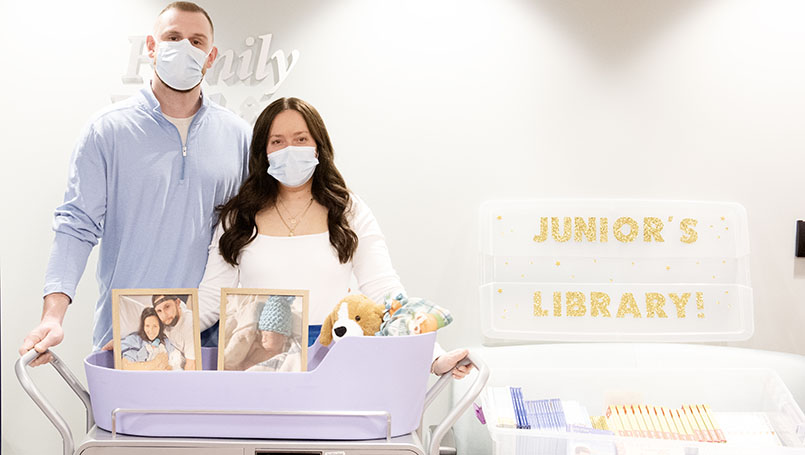 For Arlee and Jonathon Hultgren Sr. of Allen Park, Oct. 8, 2021, was the happiest and saddest day of their lives.
That's the day their sweet baby boy, Jonathon Michael Hultgren, Jr., abruptly came into the world and also, unfortunately, left it.
Exactly one year later, the couple held a special first-birthday themed fundraiser/dinner party for family and friends, complete with a projected starry night background, lighted rainbow balloon arch and suncatcher party favors for more than 120 guests.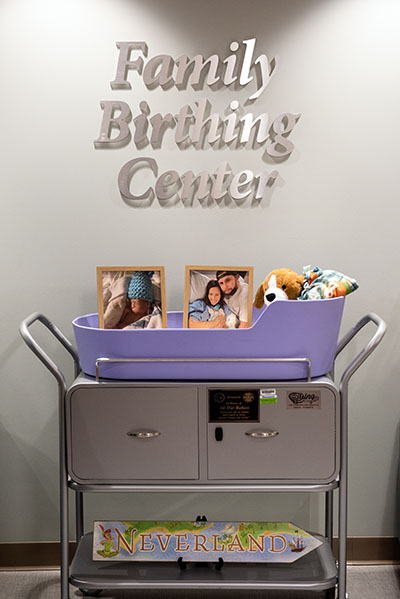 The Hultgrens raised $6,500 to purchase a cooling cradle through the non-profit, Metro Detroit Share, and more than 100 books in Junior's name for the Family Birth Center at Corewell Health Trenton Hospital, the new name for Beaumont Hospital, Trenton. Titles include "God Gave Us Heaven," "Peter Pan," and "You could have been." The cradle is a cooling bassinet that discretely preserves a newborn who has passed, giving parents more time with their child before having to say goodbye.
"We want families to be able to have a normal moment and lasting memory with their baby," Arlee said. "The cooling cradle we were able to use at the hospital where he was born extended the amount of time we spent with our precious boy. We wanted to make sure other families experiencing a similar loss had the same opportunity."
Added Jonathon Sr., "Of course we prefer that nobody has to use it. But it feels good to know it's there for families if they do need it."
The timing and location for the donation couldn't be more appropriate – Junior was due Feb. 22, 2022. Also, the Trenton hospital is close to the family's current home and to where Jonathon Sr. grew up.
As a long-time labor and delivery nurse, Renee Worrell, RN, clinical manager of the Family Birth Center, knows newborn loss is a difficult but natural part of life. Typically, between four and 12 families each year might be asked if they would like to use the cradle.
"Our purpose is to be there for our patients in whatever way they need us," Worrell said. "This kind and generous gift from Arlee and Jonathon expands the ways in which we can provide them with support. We are so proud and grateful they chose our hospital to receive this gift."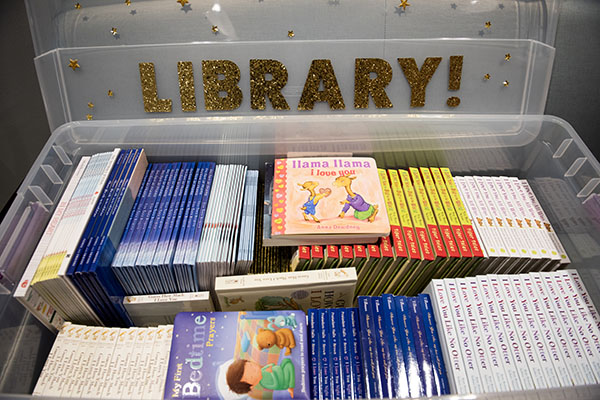 Gillian Anderson, RN, chief nursing officer, Corewell Health Trenton Hospital, said the Hultgrens' thoughtful gift demonstrates their trust in her team and the hospital and she is grateful it will be available to extend patient and family centered care.
According to the Centers for Disease Control and Prevention, each year, approximately 40,000 babies are stillborn or die before they leave the hospital, said Angie Winton, founder and director Metro Detroit Share.
"When I lost my daughter almost 18 years ago, I had nowhere to turn to share my specific grief," Winton said. "Connecting with others who have been there and identifying healing ways to recognize the journey through cooling cradle donations and other avenues can be a meaningful part of the recovery process."
Arlee sees it exactly that way, too.
"Our beautiful son's heart beat strong for six hours. We got to read to him and sing to him and love on him until we had to say our final goodbye," Arlee said. "Although his life was cut short, we will never stop talking about him. We will never stop saying his name. He will be a part of us forever."