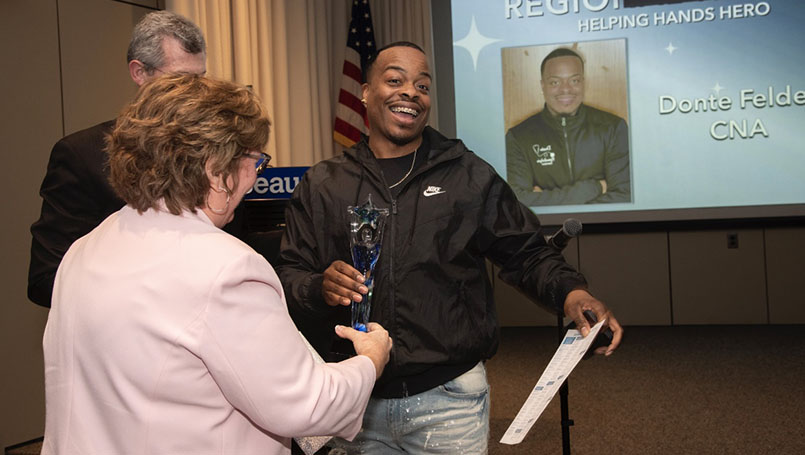 Corewell Health in southeast Michigan celebrated the profound impact nursing teams and support staff have on patients, families and communities with its 4th annual Nursing Excellence Awards.
Following a blind review of the nominations by nursing team members from other sites and a regional committee, finalists from each site were selected for the 14 award categories. From these site finalists, 13 individuals and one team were chosen as the overall award winners.
"Our award winners were nominated for having made a difference for their patients, families and colleagues, as well as for making a significant contribution to the nursing profession," said Kelli Sadler, MHA, RN, chief nursing officer, Corewell Health in southeast Michigan. "We received more than 600 nominations this year, which demonstrates the skill, compassion and collaboration of our exemplary team. Congratulations to all."
All award winners and site finalists for Corewell Health in southeast Michigan were announced April 27 and honored with a combination virtual and on-site celebration, livestreamed for family members and friends to rally behind the dedicated nurses and support staff.
Donte Felder, of Chesterfield Township, a nursing assistant who began working in the hemodialysis unit at Corewell Health's Beaumont Hospital, Royal Oak, during the pandemic, is among those being recognized.
When his unit gets busy, instead of waiting for transport to bring patients to him, Felder takes the initiative to assist and escort patients to dialysis himself. Even on the busiest days, his infectious smile and laugh makes patients feel seen, valued and relaxed. His manager, Lisa Davis, RN, clinical nurse manager, frequently relies on Felder to provide extra support to patients especially anxious about receiving dialysis.
"One patient in particular was known for frequently refusing treatment," Davis said. "Donte was always kind, soft spoken and willing to listen to her concerns. All of this took extra time on a unit that dialyzes 30 patients every day. But he was never inpatient. Very often, Donte was the only one she trusted to assist her to take her to treatment."
She adds: "Donte is our hero. We are very fortunate to call him our own."
Felder said he loves his work and is always on the lookout for opportunities to support patients.
"I was 16 years old, in high school, when I woke up in an ambulance with my assistant principal, and asked – 'how did I get here?'" Donte recalls. "That was my first seizure. Shortly afterwards, I was diagnosed with epilepsy. I know what it feels like to be scared and at the hospital. If there's anything I can do to make someone else feel better, I'm going to do it. I take care of patients the way I would like my own family to be taken care of."
---
2023 NURSING EXCELLENCE AWARD WINNERS
Nursing Support Staff Helping Hands Hero Award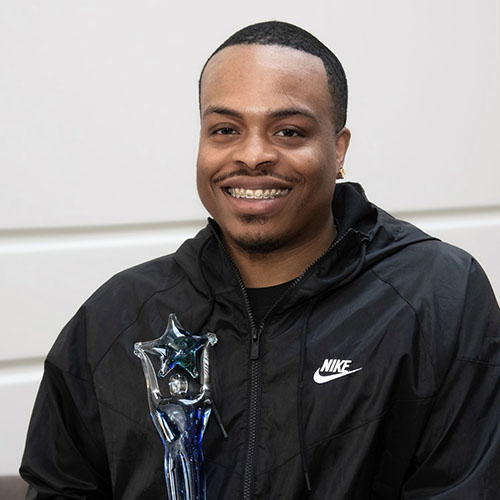 Donte Felder of Chesterfield Township, nursing assistant, hemodialysis unit, Corewell Health's Beaumont Hospital, Royal Oak
Nursing Support Staff Helping Hands Collaborator Award, Danielle Tenney of Royal Oak, clinical research assistant, urology research, Corewell Health's Beaumont Hospital, Royal Oak
Nursing Support Staff Helping Hands Leader Award
Fr. Richard Bartoszek, Manistee, director of Spiritual Care, Corewell Health's Beaumont Hospital, Grosse Pointe
Nurse Hero of the Year Award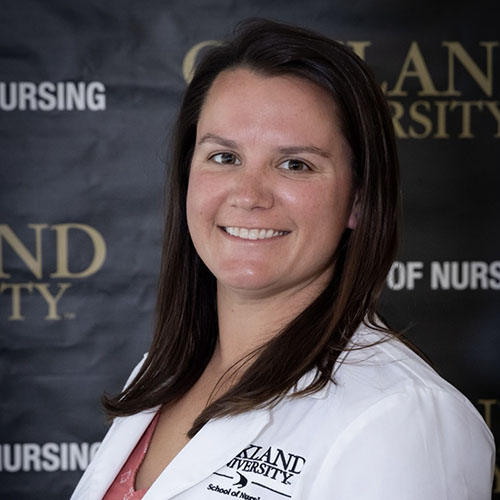 Stephanie Barr, RN, of Shelby Township, post-surgical unit, Corewell Health's Beaumont Hospital, Troy
Advanced Practice Nurse Excellence Award
Tina Walny, RN, NP of Chesterfield Township, Surgical Intensive Care, Corewell Health's Beaumont Hospital, Royal Oak
Behind the Scenes Nurse Award
Janet McLogan, RN, of Dearborn, Nursing Education and Research, Corewell Health's Beaumont Hospital, Taylor
Nurse Empirical Outcomes Award
Jayme Miles, RN, Medical Surgical unit, Corewell Health's Beaumont Hospital, Troy
Nurse Exemplary Professional Practice Award
Mindi L. Johnson, RN, of Lincoln Park, Pediatrics, Corewell Health's Beaumont Hospital, Royal Oak
Nurse New Knowledge, Innovations and Improvements Award
Kathleen Bajorek of Berkley, clinical nurse specialist, Nursing Education and Research, Corewell Health's Beaumont Hospital, Royal Oak
Nurse Preceptor of the Year Award
Rob Domenzain, RN, of Canton, Intensive Care Unit, Corewell Health's Beaumont Hospital, Farmington Hills
Nurse Rookie of the Year Award
Justyna Skowron, RN, Emergency Center, Corewell Health's Beaumont Hospital, Grosse Pointe
Structural Empowerment Award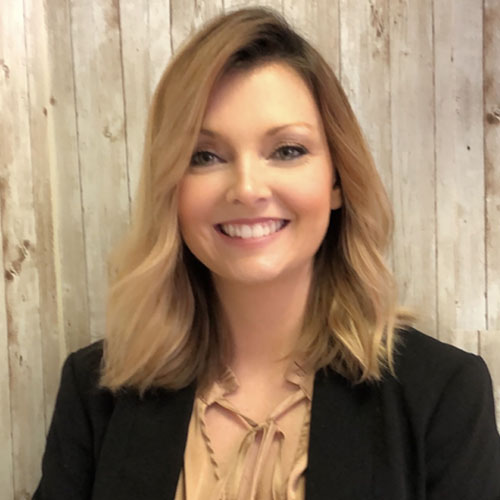 Diedre Brunk, RN, of Clarkston, Cardiovascular Research, Corewell Health's Beaumont Hospital, Royal Oak
Transformational Leadership Award
Kathryn Thiel, RN, of Grosse Ille, Progressive Care, Corewell Health's, Beaumont Hospital, Trenton
Nursing Team of the Year Award
Infusion Clinician Department, Corewell Health's Beaumont Hospital, Dearborn, led by Yvonne Mikula, RN