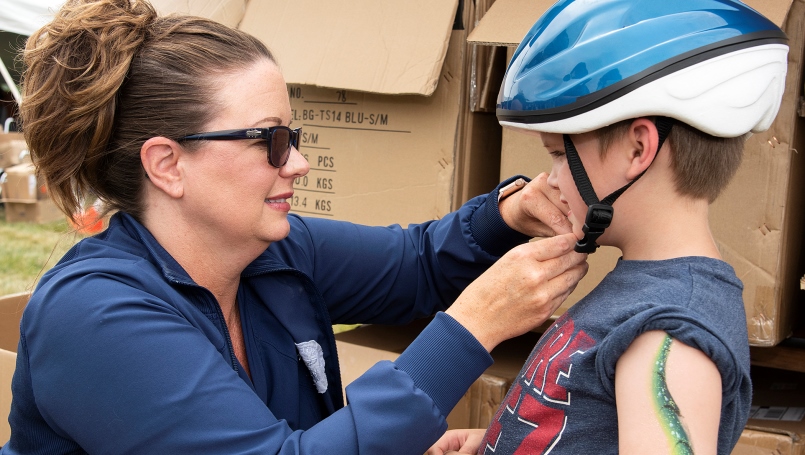 Beaumont, Wayne hosts 4th annual Family Safety Awareness Day Aug. 1
Beaumont Hospital, Wayne, 33155 Annapolis St., is hosting its fourth annual "Family Safety Awareness Day" to educate the community about injury and accident prevention. The event will take place 2 - 6 p.m., Wednesday, Aug. 1.
Activities and demonstrations include:
ambulance tour
child identification kits
fire safety obstacle course
helicopter tour
smokehouse
shooting simulator
Jaws of Life demonstration at 4 p.m.
Complete the safety stations and receive a free bike helmet while supplies last - and be entered to win a bike.
Meet people from the Department of Natural Resources, fire departments, K9 units, LifeFlight of Michigan, Michigan Search and Rescue, police departments and U.S. Customs and Border Protection.
"We invite families to our hospital in Wayne because we want to teach them how to live safely and avoid injury. All are welcome at our free event and will have an opportunity to meet our community's first responders," said Adrienne Gall, Emergency Department technician, Beaumont, Wayne.
For more information, visit beaumont.org/safety-days, or call Adrienne at 734-467-2756.