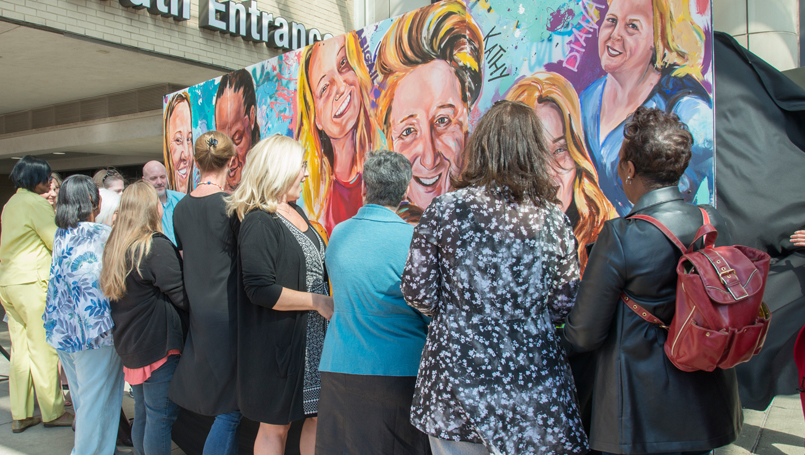 To honor and celebrate inspirational, powerful local women, Beaumont commissioned a local artist to create a unique three-dimensional, outdoor mural. The artwork was unveiled May 1 at Beaumont Hospital, Royal Oak.
"We understand women's health needs are special and unique," said Carolyn Wilson, Beaumont executive vice president and chief operating officer. "We are there for women from the moment they are born, to the delivery of their first child, to their end-of-life care. The mural gives us an opportunity to recognize the strength and individual journeys of 24 inspiring local women."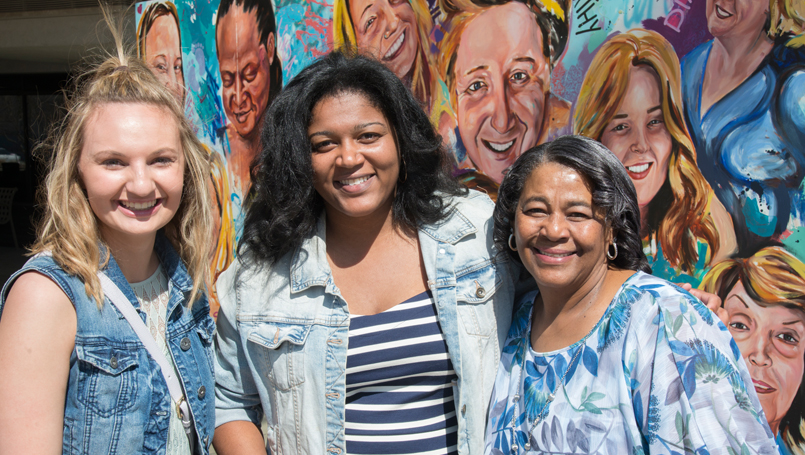 Replicas of the mural will be on display at Beaumont's seven other hospitals beginning May 2.
Rose Brystowski, of Oak Park, an Ashkenazi Jew, is one of the women featured in the mural.
After her older sister was diagnosed with breast cancer triggered by a genetic mutation, Brystowski learned she, too, carries the BRCA gene mutation. One in 40 Ashkenazi Jews carries the mutation.
Brystowski had her ovaries, tubes and breasts surgically removed to try to reduce the risk of getting cancer. The BRCA gene mutation is associated with an 80 percent lifetime incidence of breast cancer.
"I could have looked at things as if I was cursed," Brystwoski said. "Instead, I was determined to do all I could to live the best life possible. I feel like I was able to change my destiny."
Wilson added, "It's inspiring to see Rose, and other women like her, taking control of their health."
Metro Detroit artist Desiree Kelly described the experience of painting the women as humbling and inspiring.
"Through their stories, I feel like I got to know each one personally," Kelly said. "My goal was to portray each one based not only on what's on the outside, but also what they hold on the inside. I hope people will feel an emotional connection when they see the artwork."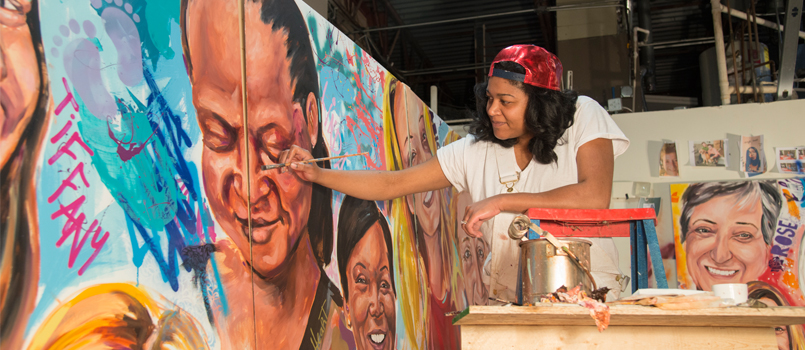 Women in the mural have received care from at least one of Beaumont's female specialties which include maternity, breast, heart, urology and cancer genetics.
To learn more about the 24 women featured, hailing from Trenton, Wayne, Dearborn, Farmington Hills, Grosse Pointe, Troy, Royal Oak, Sterling Heights, New Baltimore and various points in-between, click on their individual pictures, featured on this interactive webpage.