Wednesday, October 25, 2017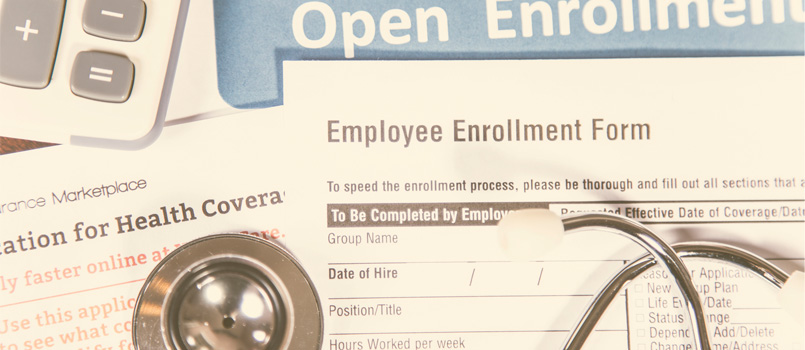 Beaumont will be hosting several Health Insurance Marketplace open enrollment events at each of its eight hospitals and other sites in November and December through Friday, Dec. 15. The first Beaumont enrollment opportunity will take place from 9 a.m. - 3 p.m. Nov. 13 at the Beaumont Neuroscience Center, 3555 W. 13 Mile Road in Royal Oak.
Recently, funding for outreach efforts to help people select a plan in the marketplace has been cut by nearly 72 percent in Michigan.
Unlike past years, the enrollment period is now 45 days – half of what it used to be.
The Health Insurance Marketplace is a result of the Affordable Care Act, which provides health care coverage to people across Michigan and the United States looking for low-cost health care plans. About 61,000 people are now getting treatment at Beaumont facilities as a result of insurance coverage through the Healthy Michigan Plan or the Affordable Care Act.
Sponsored by Beaumont, the enrollment events assist those who need help signing up for insurance plans, those in need of health coverage or those looking for a new plan. Certified application counselors and navigators will be available to answer questions about the enrollment process, to help people from feeling overwhelmed and assist them in identifying plans that fit their budget.
Numerous open enrollment events will take place at Beaumont hospitals or at sites near each of Beaumont's hospitals in Dearborn, Farmington Hills, Grosse Pointe, Royal Oak, Taylor, Trenton, Troy and Wayne. To find out where and when there is an event near you, call 800-582-1101 or email questions to marketplace@beaumont.org.
"This is the time when people without coverage or those who want a new insurance plan can apply for health coverage, while comparing options and costs. Many people don't know much about the marketplace and insurance, what type of insurance plans are available and all of the different things they cover, such as medical, vision and dental," said Roseanna Von Linslow, financial representative at Beaumont. "There are ways to lower your costs, and people are here to talk to you about it."
For those re-enrolling, changing plans or new to the program, here are some guidelines:
More choices to make informed decisions
Options are available for all needs and budgets. Finding the right coverage depends on what's most important for the insured and his or her family and covered family members.
"Another thing to remember when shopping for insurance is to check if your current provider accepts the plan you're looking at," Von Linslow said. "Not all providers accept all plans, so it's important to know if yours does."
Some examples of health care plan options include:
emergency services
hospitalization
maternity and newborn care
preventive and wellness services
pediatric services
There are many other services available that can be discussed with one of Beaumont's counselors. Assistance with Medicaid and Medicare enrollment will also be offered.
Enrollment materials
If you're planning to enroll in a plan at an open enrollment event, or have an appointment with a navigator or counselor, be sure to bring the following items:
picture identification
Social Security numbers (or document numbers for legal immigrants) of everyone in the household who needs coverage
employer and income information for every member of your household who needs insurance coverage
policy numbers for any current health insurance plans covering members of your household
Assistance and contact information
If you are unable to attend an open enrollment event, you can shop for individual health plans on the federal marketplace via Healthcare.gov or by scheduling an appointment to speak with a Beaumont certified application counselor.
You can also avoid a penalty by enrolling in coverage by the Dec. 15 deadline. The ACA law requires everyone to have coverage. If you don't enroll before the cutoff date, you could be forced to pay $695 per person, or 2.5 percent of your income – whichever is greater - which could be close to the cost of your premium if you enrolled in a plan.
All appointments are free, local, and available on evenings and weekends. Walk-ins are welcome.
For more information on the Healthcare Marketplace, call 800-582-1101 or email any questions to marketplace@beaumont.org.