Wednesday, March 14, 2018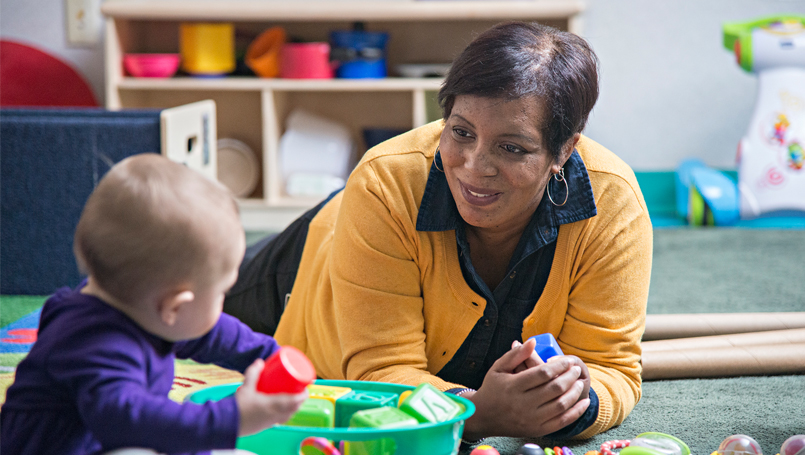 It was a typical morning at work for Angela Cobb of Detroit. She was beginning her regular routine, focused on achieving her sales quota, when the waves of nausea began.
"I was sitting at my desk," she said. "All of the sudden, I felt like I was having hot flashes and heartburn. My left side went numb and I lost my speech. Then I'm calling out for my co-worker."
As the ambulance arrived and medical treatment began, 50-year-old Cobb said she recalls going in and out of consciousness, wondering who would pick up her kids, and if she was dying.
She flatlined and was in a coma for five days.
After a battery of tests and treatment, it was discovered she went into full cardiac arrest.
"Sudden cardiac arrest is an unexpected and a very sudden and abrupt loss of the function of the heart, breathing and consciousness," said Samir Dabbous, M.D., chief of Cardiology, Beaumont Hospital, Dearborn. "It can cause disruption in pumping of the blood and the blood supply to the body is cut off. If not given proper care in a quick matter of time, it can lead to sudden cardiac death."
Dabbous added that the incidence of cardiac arrest in the U.S. is just over 300,000 cases a year. Having survived such a serious medical emergency, Angela began working with her team of specialists on a plan of care, which included cardiac rehab.
Weeks later, she began sessions at Beaumont, Dearborn with trained cardiac rehab staff and other patients like herself.
"It wasn't easy, but everyone there was like me," she said. "My progress was slow, but I went from struggling to do 30 seconds on the stationary bike to five minutes straight. This was such an accomplishment for me."
According to the American Heart Association, heart attack symptoms in women include the following:
Uncomfortable pressure, squeezing, fullness or pain in the center of the chest. It lasts more than a few minutes, or goes away and comes back.
Pain or discomfort in one or both arms, the back, neck, jaw or stomach.
Shortness of breath with or without chest discomfort.
Other signs such as breaking out in a cold sweat, nausea or lightheadedness.
As with men, women's most common heart attack symptom is chest pain or discomfort. But women are somewhat more likely than men to experience some of the other common symptoms, particularly shortness of breath, nausea/vomiting and back or jaw pain.
Angela didn't realize her symptoms were as serious as they were, and ignored many of them, which led to her heart condition.
Though she had been working in a corporate office for years, this health scare had her rethinking her future.
"I had to reevaluate if a fast-paced corporate career made sense for my work/life balance," said Cobb. "I have a husband and three children. They are my life."
"Now, I realize I have a second contract to live. I can do what I love."
For her, that meant using her teaching degree to get back into the field.
With a determined spirit, Angela made the jump to work at a local day care. She is continuing her work at cardiac rehab, along with taking some yoga classes to manage her stress, and she is spending more time with family.
"I have a second chance to live, and now I do what I love. I get to make a difference in peoples' lives. I want to be there for those families, because someone was there for me."