Thursday, November 15, 2018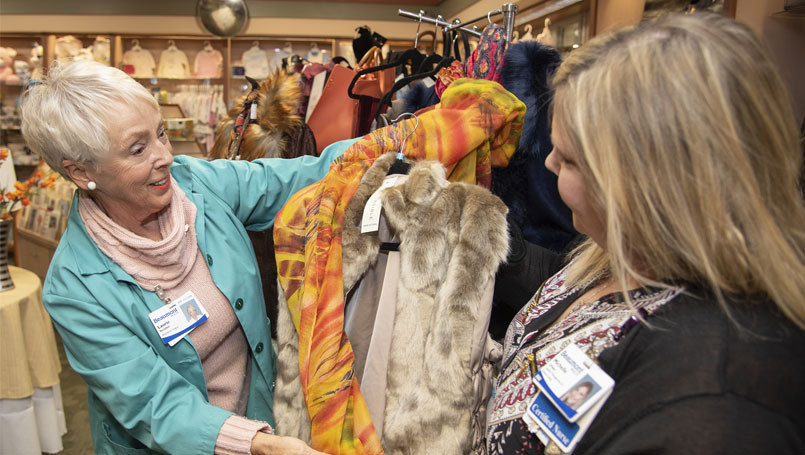 Laurie Striebel, 73, of Eastpointe, started smoking at age 17. As a student at Dominican High School in Detroit, she and her friends considered it a harmless, school-girl rebellion. In the Air Force, which she joined shortly after graduation, smoking was part of the culture.
"We didn't know there was anything wrong with cigarettes when we started fooling around with them," Striebel said. "Everyone smoked."
Today, lung cancer is the leading cause of cancer in men and women, according to the American Cancer Society. Each year, more people die of lung cancer than from colon, breast and prostate cancers combined.
Smokers are at the greatest risk.
In its early stages, lung cancer is asymptomatic. So for years, little progress was made in reducing the number of people who die from the disease. Even now, the overall survival rate at five years is just 20 percent, since it is usually diagnosed at an advanced stage.
In 2011, new research found that a low-dose, radiation CT scan could identify lung cancer earlier in high-risk populations.
Armed with this new technology, Beaumont Hospital, Grosse Pointe, opened its Lung Nodule Clinic in 2013.
"In the beginning, insurance wouldn't cover the screening," explained Michael Coello, M.D., clinic director. "Beaumont did what it could to defray the costs. Low-dose screening CT scans are covered now because we know they work.
"The key to beating lung cancer," Dr. Coello stressed. "Is early detection."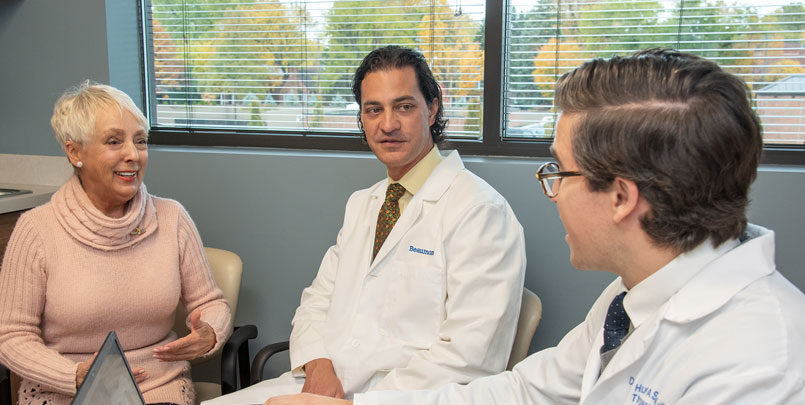 "The screening guidelines are very specific," explained David Humphrey, physician assistant. "A low-dose CT scan is recommended for all those age 55-77, with 30-pack years, and currently smoking or having smoked within the last 15 years."

"Thirty-pack years" is defined as smoking a half a pack a day for 60 years, one pack a day for 30 years, or two packs a day for 15 or more years.

At the age of 72, with 40-pack years under her belt, Striebel was feeling good and enjoying life, taking Zumba classes, singing in the choir, volunteering in the gift shop at Beaumont, Grosse Pointe and dragging her clubs behind her when she golfed.

Striebel had tried to quit smoking more than a dozen times; it finally stuck at about age 68.

Four years later, in March 2017, a nagging sinus infection prompted her to visit her primary care doctor. Having been identified as someone at high risk, that visit led to a CT scan, which identified a lung nodule. Striebel was then referred to the lung nodule clinic, where follow up screenings ultimately revealed cancer.

"I was surprised as I felt so well," Striebel said.

On Sept. 13 of that same year, she underwent surgery to remove the upper right lobe.

"That first lung scan truly saved my life. My cancer was caught early. Very early. And the lymph nodes came back clean. I'm extremely fortunate."

"I tell everyone I know over 50 who smokes, or did smoke, to ask their doctor for a scan," Striebel said. "Get checked. It's absolutely critical!"

Striebel was so impressed with her care team - "everyone was so kind and upbeat and concerned, from the woman who cleaned my room, to the transporters to the kitchen staff. I was just bowled over by how well they all treated me" - she decided to volunteer her time as a Patient and Family-Centered Care Advisor.

From nurse navigators, to physician assistants, surgeons, pulmonologists and oncologists, the clinic's multidisciplinary team helps streamline the process, Dr. Coello said.

"Our team works together to advocate for our patients. We share knowledge with each other and work with each patient to develop a health care plan that works best for them.

"As for Ms. Striebel, she is doing really well," Dr. Coello continued. "We caught her cancer early and will continue to provide regular surveillance, for the next four years. Her outlook is extremely positive."

For more about the Lung Nodule Clinic at Beaumont Hospital, Grosse Pointe, call 313 473-4690.

For more information about Beaumont Health Lung Nodule Clinics in Grosse Pointe, Wayne and Royal Oak visit: https://www.beaumont.org/services/oncology/centers-clinics-and-locations/lung-nodule-clinic