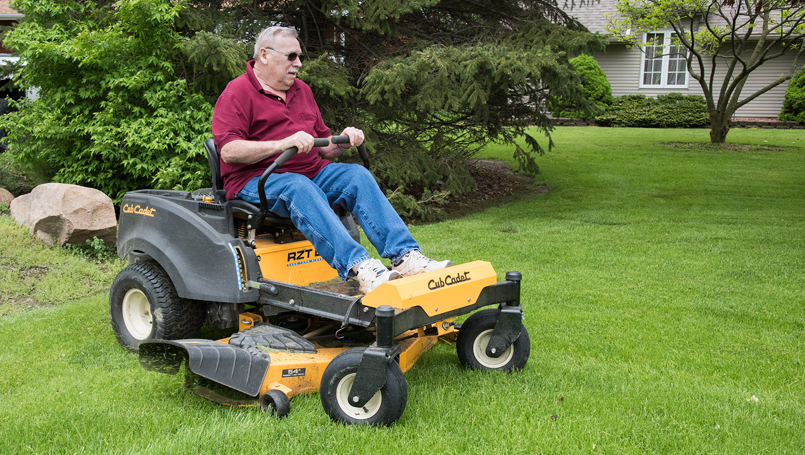 The simple act of mowing the lawn created excruciating pain for Larry Deboodt. Every step made his knees ache. Peddling his bicycle became impossible. Even walking around his home in Monroe became a challenge.
"I knew I couldn't live like that anymore," Deboodt said. "I wanted my life back."
Deboodt made an appointment with Beaumont orthopedic surgeon Bill Athens, D.O. After a conversation and physical exam, Deboodt developed a plan with the doctor to replace both of his knees.
"Larry's knees were worn out and had major deformities. I knew I could ease his pain and help him get his mobility back," Dr. Athens said. "Not every patient needs surgery, but in Larry's case, we decided together that surgery was his best option."
Beaumont Hospital, Taylor recently purchased new Mako robotic-arm assisted technology.
Surgeons use the equipment to create a personalized surgical plan and identify the implant size, orientation and alignment based on each patient's unique anatomy. During the operation, the surgeon guides the Mako robotic-arm and uses it to remove diseased bone and position the implant.
"The Mako system helps us improve accuracy. I'm still there in the operating room directing the robotic arm, but the machine can be more precise than a human hand," Dr. Athens said.
Dr. Athens used the innovative technology to replace Deboodt's left knee in February.
"I noticed a difference right away. I could get around better," he said.
The surgery went so well, the next month, Deboodt was back in the operating room to get his right knee replaced, too.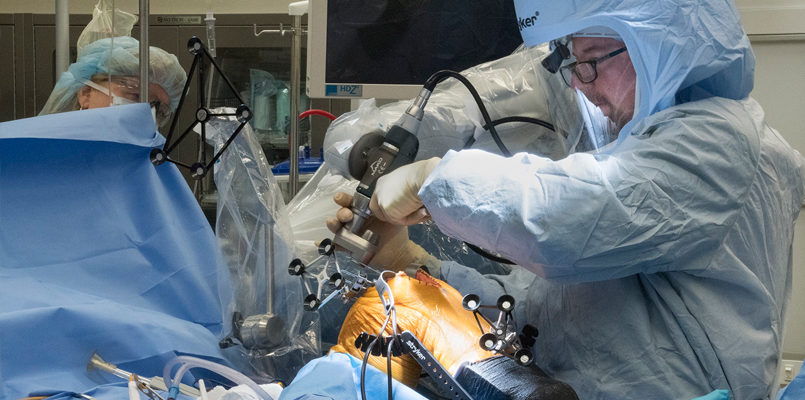 "I'm glad I had them replaced closely together. I wanted to get this done and over with. After the first surgery, I knew what to expect," he said. "The pain is amazingly a whole lot better than I expected."
Regular physical therapy appointments help him strengthen his muscles after the surgeries and pave the way to a successful recovery. He plans to go on a few camping trips later this year. Before the surgeries, that would have been impossible.
In the meantime, Deboodt is just happy to be back outside mowing his lawn without wincing in pain.
"It feels so good to not be in constant pain anymore. I can do so much more than I used to," Deboodt said.