Wednesday, March 27, 2019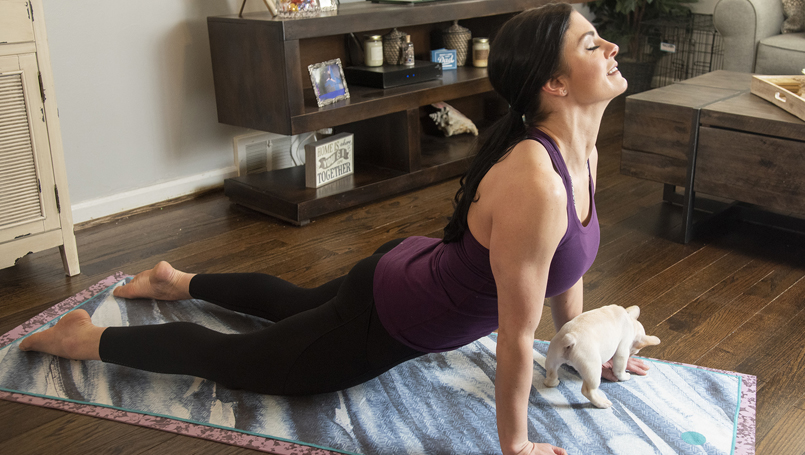 Berkley woman says minimally invasive procedure gave her life back
Every morning, Erin Marchese faced a major challenge when pulling back the covers on her bed: getting up on her feet.
"I got out of bed like a 90-year-old," Marchese said. "I couldn't roll over."
Lower back pain made the busy Berkley woman's life miserable.
For four years, she tried different treatments to relieve her pain: physical therapy, injections, acupuncture and acupressure. Marchese, a mother, wife and nurse practitioner, in her 30s, said her back pain was almost constant.
"It definitely wears you down and changes your mood," she said. "You're stiff and hurting all the time – sitting, standing."
Marchese is not alone. Back pain is one the most common reasons people go their doctors. According to the National Institutes of Health, 80 percent of adults will experience low back pain during their lives. In fact, chronic low back pain, lasting more than 12 weeks or longer, affects nearly one-third of the nation's population.
While visiting Beaumont pain management specialist, Michael Sikorsky, D.O., she learned about a new minimally invasive back treatment Beaumont orthopedic spine specialists were studying. Dr. Sikorsky encouraged her to check it out.
Marchese contacted the orthopedic research team at Beaumont Hospital, Royal Oak. She found out she met the trial criteria and was enrolled in the INTRACEPT clinical study.
Treatments for low back pain range from noninvasive to invasive: physical therapy, pain medications to major surgery, such as spinal fusion. Now a minimally invasive, nerve ablating procedure, approved by the Food and Drug Administration, may give some people with chronic low back pain another treatment option.
Site investigator, Jad Khalil, M.D., a Beaumont orthopedic spine surgeon, said his research team studied the safety and effectiveness of a nerve ablation procedure called intracept developed by Relievant Medsystems Inc.
The minimally invasive procedure uses radio frequency energy to disable the targeted-nerve, called the basivertebral nerve, responsible for low back pain.
Explained Dr.Khalil, "The outpatient procedure takes place under local anesthesia with mild sedation. Through a small opening in the patient's back and under X-ray guidance, an access tube is inserted into the bony structure in the lower spine. Then, radio frequency energy is transmitted through the device with the goal to disconnect or disable the nerve signal causing pain. This surgery takes about 45-60 minutes."
On Feb. 28, 2018, Dr. Khalil performed the intracept procedure on Marchese. While she experienced some soreness at the site of her small incision for a few days, she was amazed at how she felt and what she could do.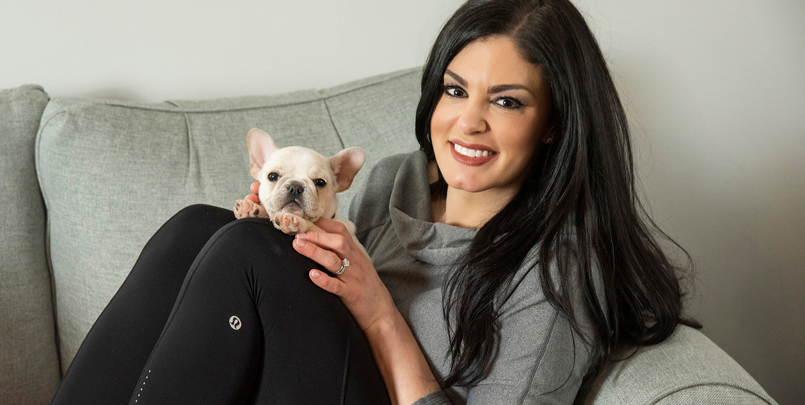 "Within a week, I could roll over and stand up like a normal person," she said.
Marchese's pain was gone, "The one-time treatment changed my life. I'm back practicing yoga four nights a week."
The research study was so successful, the trial ended early.
Jeffrey Fischgrund, M.D., chairman, Orthopedics, Beaumont, Royal Oak and principal investigator of an earlier Relievant study said, "This minimally invasive procedure is now commercially available. It is FDA-approved, based on the work we did here at Beaumont. This technology will have a large impact on the treatment of lower back pain."
Today, Marchese, 38, is 13 months postop and said, "I have no back pain. I am beyond grateful to be back to 'me' again."