Wednesday, February 13, 2019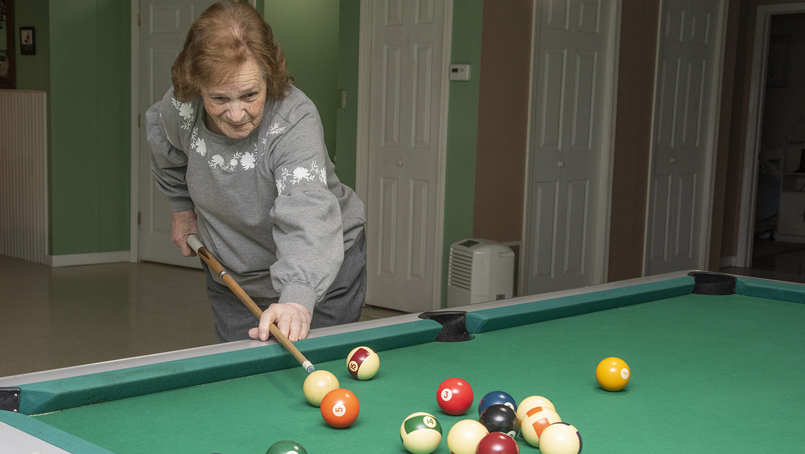 Livingston County woman grateful for Beaumont's heart experts
Had her heart problem been diagnosed three years ago, Deanna Jackson, of Fowlerville, would have died. But, she's still here thanks to a recent advance in cardiac care.
Given months to live
Jackson knew something was wrong. She began experiencing fatigue and shortness of breath. When those symptoms didn't go away, she consulted her doctor. Jackson, 80, was told if she did not seek the care of heart specialists she would only live another 12 months. She was diagnosed with a serious heart condition called aortic stenosis.
Jackson learned that as we age, heart valves can narrow, reducing blood flow to critical organs. This puts a strain on the heart while it works harder to pump. Common symptoms include: tiredness, feeling out of breath, dizziness, fainting and chest pains. Aortic stenosis can lead to heart failure. According to the National Institutes of Health, 5 million Americans are diagnosed with heart valve disease each year and more than 20,000 die.
"I knew I had to do something," Jackson recalled.
Another opinion
After consultations with cardiologists closer to her Livingston County home, she decided to seek a second opinion. She traveled to Beaumont Hospital's Ministrelli Women's Heart Center in Royal Oak where she was referred to interventional cardiologist George Hanzel, M.D., and cardiac surgeon Frank Shannon, M.D., in the Ernst Cardiovascular Center Heart Valve Clinic.
"From the start, I liked Dr. Hanzel. He was knowledgeable and honest," said Jackson. "I also liked that he was interested in helping me."
Dr. Hanzel ordered an extensive work-up, which included images of her heart, to determine treatment options. She also had a heart catheterization to evaluate her heart function and study her aortic valve.
TAVR/BASILICA procedure
While Jackson was relieved to hear she was not a candidate for open heart surgery, Dr. Hanzel emphasized she was high-risk for conventional TAVR surgery – a minimally invasive aortic valve replacement. Because of her heart structure, Jackson was at risk of a deadly TAVR complication. However, Dr. Hanzel explained a new TAVR technique called the BASILICA procedure could help. BASILICA is an acronym for Bioprosthetic Aortic Scallop International Laceration to prevent Iatrogenic Coronary Artery obstruction.
Jackson said, "At first, I was scared about having surgery, but after Dr. Hanzel's explanation, I calmed down."
The heart valve has flaps of tissue, called leaflets, which open and close to allow blood to flow during a heartbeat. For patients like Jackson, because of the structure of their heart valve and size of their leaflets, there is a danger of the leaflets blocking the flow of blood to the coronary arteries when the new valve is opened.
During her TAVR/BASILICA procedure on Nov. 30, Drs. Hanzel and Shannon, used an electrified wire, about the size of sewing thread, to cut her valve leaflets in half – preventing a blockage and ensuring adequate blood flow. Jackson's left and right aortic leaflets were lacerated. The technique is known as a double BASILICA.
An alternative to open heart surgery, the TAVR procedure involves threading a flexible tube, or catheter, through the femoral artery in the leg up to the heart. The surgical team uses a balloon to open a new valve inside the patient's existing aortic valve.
Jackson's TAVR/double BASILICA was the first performed at Beaumont Health and the fourth double BASILICA done in the nation.
After her surgery Jackson said, "I had no pain when I woke up and I wasn't out of breath."
For patients like Jackson, Dr. Hanzel emphasized that TAVR with BASILICA was her only option.
Leading-edge structural heart disease treatment
"Few heart centers around the country offer this new technique," explained Dr. Hanzel. "It's limited to a handful of select centers which treat complex cases. TAVR with BASILICA is a very technical, challenging procedure. It's definitely a leading-edge structural heart disease treatment."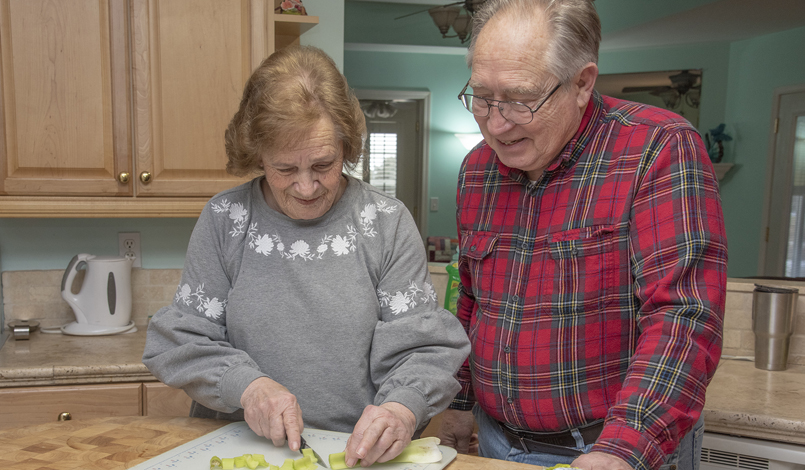 Ten weeks following her surgery, Jackson is participating in a cardiac rehabilitation program. She feels much better and says she is capable of doing most anything. She looks forward to upcoming travel plans and spending time with her 11 grandchildren and four great grandchildren.
"Finding Beaumont heart specialists was the best thing that ever happened to me," said Jackson. "They saved my life."
Relieved the surgery is behind her, Jackson no longer worries about dying. Instead, she and her husband, Gary, are making plans for the future.