Wednesday, March 22, 2017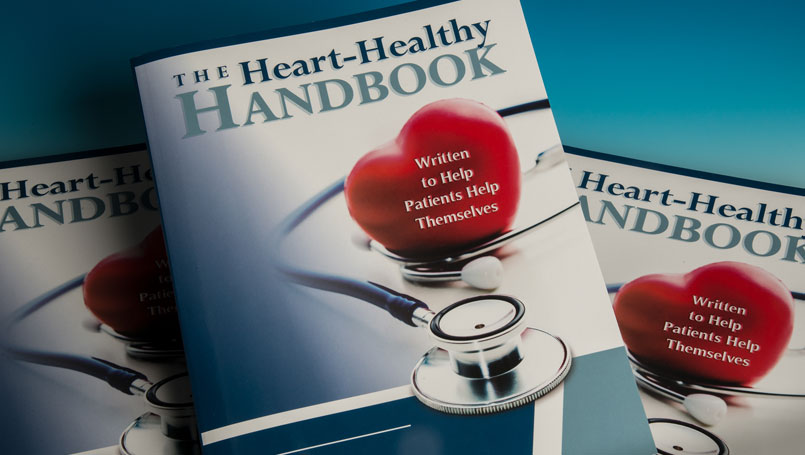 Did you know drinking coffee might protect your heart? Or that getting the flu increases cardiovascular risk? And shorter people are more likely to develop heart disease?
These facts and other prevention and heart health tips and information are packed inside "The Heart-Healthy Handbook," featuring 140-plus essays written by more than 60 Beaumont Health experts and published by Monterrey, California-based publisher, Healthy Learning.
All proceeds from the book, edited by Beaumont Hospital, Royal Oak's Barry Franklin, Ph.D., director of Preventive Cardiology and Cardiac Rehabilitation and Simon Dixon, M.D., chairman of the department of Cardiovascular Medicine, will benefit the hospital's Cardiac Rehabilitation program.
"I've been at Beaumont 32 years now, and there is nothing that I've been more passionate about than this book and its potential impact on patients," Dr. Franklin said. "Inside these covers, dozens of Beaumont cardiovascular experts came together to provide their expertise."
Inside these covers, dozens of Beaumont cardiovascular experts came together to provide their expertise.

Dr. Franklin
Surprising and easily digestible information, Dr. Dixon said, make the book a relevant reference tool for all ages.
"Most of us understand the best way to treat heart disease is by preventing it from developing," Dr. Dixon said. "For those who want to be in the driver's seat when it comes to managing the health care of themselves or their family, this is the resource for you."
Featured chapters/essays include:
Do you need a Fitness Tracker?
Mediterranean Diet: An Easy, Flavorful Approach to Healthy Eating
Healthy Hound or Fat Cat? Your Lifestyle Choices Affect Your Pet
Cardiovascular Benefits of Yoga
Atrial Fibrillation: Treatment Options
Traveling with Pacemakers and Defibrillators
Statin Drugs: Benefits Versus Risks
---
About Dr. Franklin
Dr. Franklin is past editor-in-chief of both the Journal of Cardiopulmonary Rehabilitation and Prevention and the American Journal of Medicine and Sports. He is also past chair of the American Heart Association's Council on Nutrition, Physical Activity and Metabolism. In 2015, Dr. Franklin was listed by Thomson Reuters as being among the World's Most Influential Scientific Minds. He has written or edited nearly 600 publications, including 26 books.
About Dr. Dixon
Dr. Dixon received his medical training at the University of Auckland School of Medicine in Auckland, New Zealand. He started working for Beaumont Hospital, Royal Oak in 1999, where he specializes in the treatment of complex coronary artery disease. His research contributions regarding heart attack, cardiogenic shock and coronary atherosclerosis are nationally recognized. In 2015, Dr. Dixon received Beaumont Health's inaugural Dorothy Susan Timmis Endowed Chair of Cardiology.