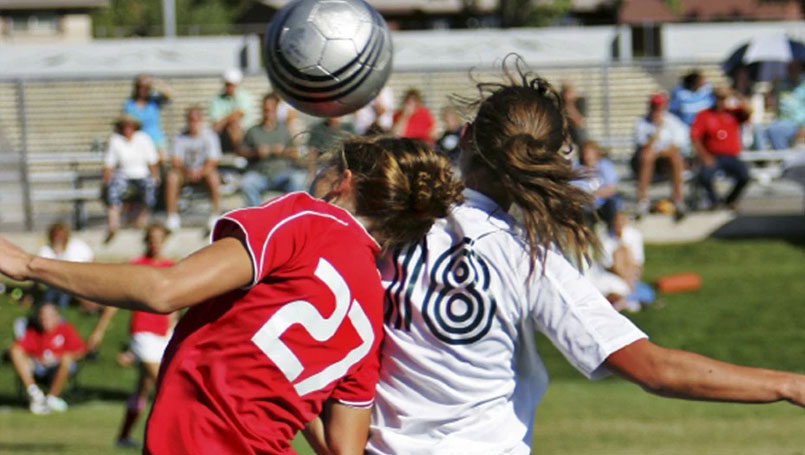 Many of us understand concussion is a traumatic brain injury (TBI) that may result in a bad headache with altered levels of alertness, or even unconsciousness. But, did you know that a concussion temporarily interferes with the way your brain actually works? Concussion can affect memory, judgment, reflexes, speech, balance, coordination and even sleep patterns.
Baseline concussion testing is a pre-season exam that assesses an athlete's balance and brain function. This includes learning and memory skills, the ability to pay attention or concentrate, how quickly he or she thinks and solve problems, as well as for the presence of any concussion symptoms. Baseline testing helps health care professionals make comparisons through post injury testing and then aides them in determining when the athlete can safely resume playing sports.
"Though it won't prevent concussions from happening, baseline testing allows coaches and athletic trainers a useful tool to help diagnose concussions when they happen and prevent athletes from returning to competition and making injuries worse," says Rebecca Grysiewicz, D.O., Beaumont neurologist and medical director of the Beaumont Concussion Clinic in Royal Oak. "There are in-the-moment tests that can be matched to baselines taken before the season, as well as sophisticated computerized tests for health care professionals to evaluate athletes who suffer concussions."
Cognitive deterioration persists longer than other concussion symptoms and indicates the brain is still injured. Measuring cognition is one of the techniques a qualified medical provider uses to determine when a student athlete's brain injury is resolved and he or she is ready to return to the classroom, practice or competitive play.
The best way to treat brain injury is to prevent it. Beaumont provides concussion awareness and prevention education at schools including:
second impact syndrome
free baseline screenings for students 13 and over
return-to-play guidelines
post-concussion treatment options
Beaumont's concussion program recommends that all coaches, parents, and athletes learn concussion signs and symptoms as well as understand the importance of following up with a health care professional within 72 hours if, and when, a concussion does occur. This will help to ensure timely diagnosis, complete recovery and a safe return to play.
Overall concussions increased by 40 percent while youth concussions spiked by 71 percent between 2010 to 2015, according to a recent national study by Blue Cross and Blue Shield (BCBS). According to the Centers for Disease Control, emergency centers saw a 52% increase in traumatic brain injury visits from 2001 to 2009 with the highest percentage made up of sports-related injuries. Sports are a leading cause of concussion and can occur in any sport or recreation activity, not just high impact sports, such as football and soccer.
Led by Dr. Grysiewicz, the emphasis of Beaumont's concussion program is prevention, education, timely and effective treatment and a safe return to normal activities. The comprehensive team includes neurologists, ENT and vestibular specialists, physical medicine and rehabilitation physicians, neuropsychologists and a complete team of physical, occupational and speech therapists.
For concussion questions or to schedule an appointment, contact the Beaumont Concussion Clinic, located on the campus of Beaumont Hospital, Royal Oak, 24/7 at 855-469-4323. For information on individual or group education and baseline testing, please email Lori Sheridan at lori.sheridan@beaumont.org.