Tuesday, October 05, 2021
Since the beginning of the pandemic, much of the information about COVID-19 has been about protecting yourself in public. But what do you do if someone in your home tests positive for COVID-19?
While everyone's situation at home is different, there are things you can do to protect yourself and others. These helpful tips can be modified to best meet your family's needs.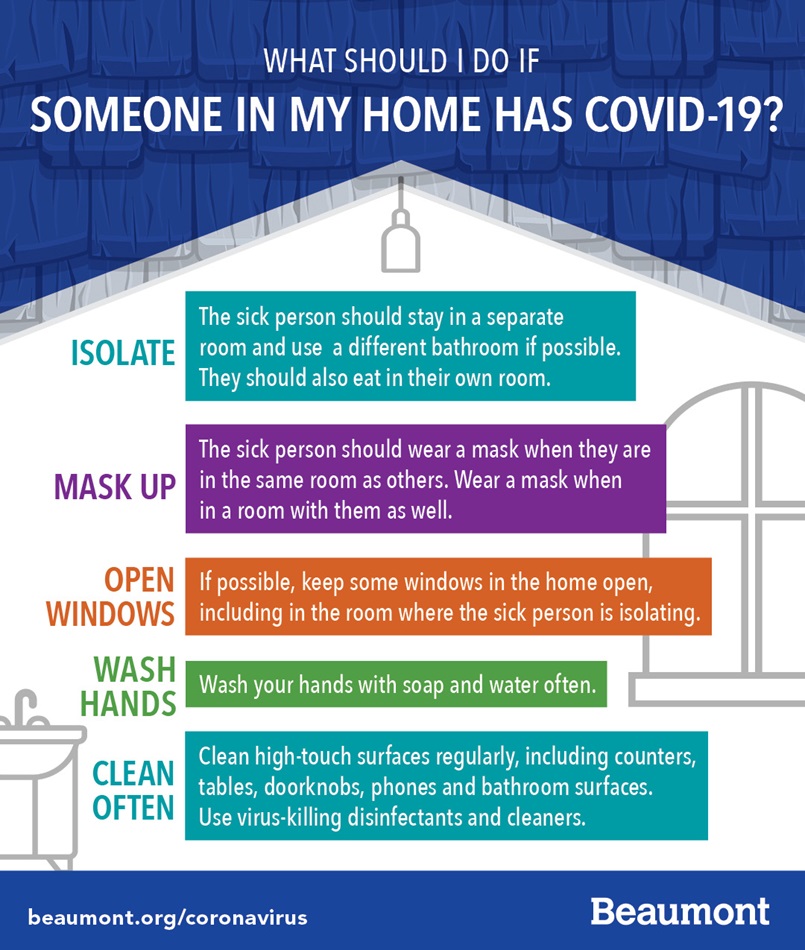 If someone in your home has tested positive for COVID-19, follow these steps to help protect yourself and your family:
isolate
mask up
open windows
wash hands
clean often