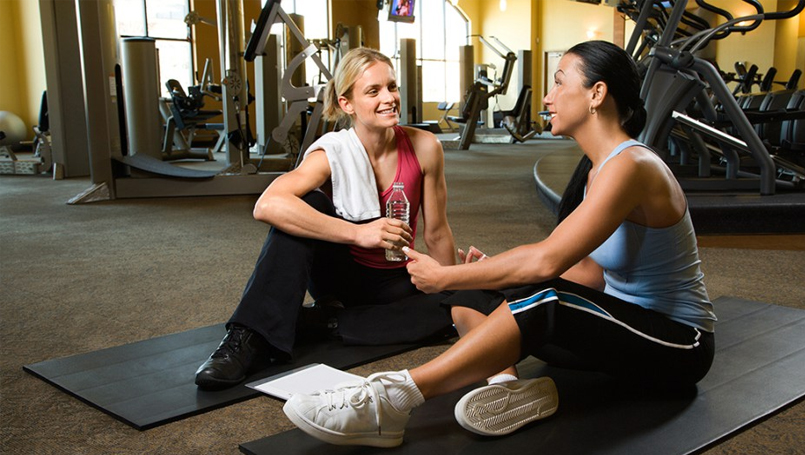 We all experience roadblocks from work, stress, lack of sleep and pretty much anything in life that might make us susceptible to falling off the workout wagon. Sometimes all we need is a little change to push ourselves and build up some excitement around a workout.
Here are 5 motivating tips to get you back to the gym:
1. GET A WORKOUT PARTNER
Meeting up with friends at the gym is an exciting way to catch up and hang out, all while getting in shape. Surrounding yourself with like-minded friends will make you less likely to skip a workout. Additionally, it's a great motivator to have someone cheer you on and celebrate your accomplishments with you.
2. TRACK YOUR PROGRESS
Seeing your progression might be exactly what you need as motivation to meet and break your gym goals. Whether you keep a workout journal, or use a fit-tracking device like a Fitbit, always add notes about how great you feel after each workout. When you're feeling low you can read through your notes for some inspiration.
3. GIVE YOURSELF A REAL REWARD
Maybe goals like better health or weight loss aren't enough to keep you motivated. Giving yourself a small incentive, like a new outfit or a weekend trip, is a great way to treat yourself for achieving your fitness goal.
4. TALK WITH SOMEONE WHO DID IT
There's no one better to get advice from than someone who's already done it! If you know someone who has accomplished their goals, it can help to reach out and ask what worked for them, or if they have any tips that might inspire you.
5. CHANGE UP YOUR ROUTINE
Maybe the reason you're feeling discouraged is because you're bored with the same routine. Signing up for a fun class or switching up the order in which you train your muscle groups could help you stay motivated and moving forward to your next fitness goals.