Friday, September 01, 2017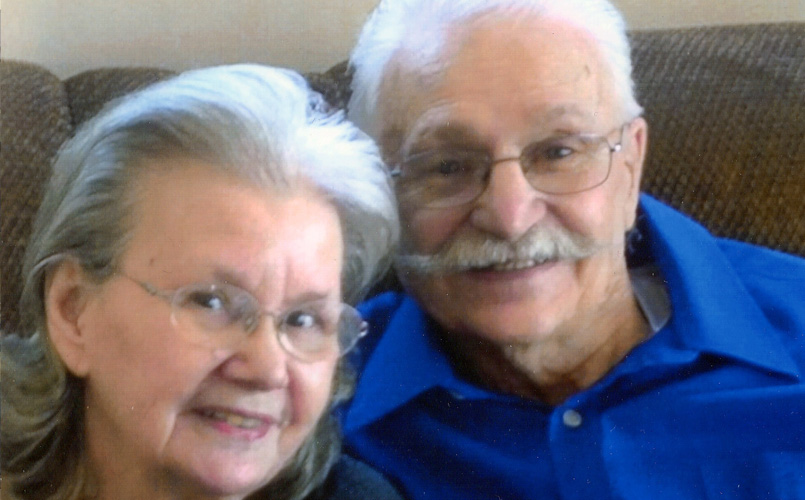 Joe and Hazel Zavadil, of Lincoln Park, were inseparable. It was love at first sight for the couple, who met in the 1950s and married in 1959.
"My dad would do anything for my mom," said their daughter, Lisa Zavadil. "It's hard to put into words just how much he loved her."
Even when the couple started having health issues later in life, his love for his darling wife never faltered. In 2006, Hazel began showing signs of dementia. After retiring, Joe devoted all of his time to caring for her.
"My dad started noticing things weren't right," Lisa said. "It made the family really nervous. My dad has always been the family's caregiver."
As she got older, Hazel would sometimes fall. In 2009, this led to her breaking her hip. Following surgery, Hazel attempted to walk and, in doing so, broke her other hip. Once she was back home, the family developed a schedule to be with Hazel, so she would never be alone.
Then Joe fell while helping his wife into her wheelchair at home. Joe brushed off the pain, saying it was just soreness that would go away. As weeks progressed the pain didn't go away. Lisa knew something was wrong and tried to get him to see a doctor.
"He never wanted to go to the doctor," she said. "His focus was always on taking care of my mom."
She eventually convinced him to get an X-ray. Scans showed Joe not only had a tumor on his shoulder, but also other bad news. "More tests followed, and they showed he had lung cancer and lesions on his chest bone," said Lisa. Shortly after radiation, chemotherapy started.
Joe becomes gravely ill
The cancer progressed quickly, and one morning his breathing was becoming extremely difficult, even with the help of oxygen. "That's when we came to Beaumont Hospital, Dearborn," Lisa said. While Joe was staying on the hospital's Inpatient Medical Oncology Unit, Hazel had taken another fall at home and also found herself at the hospital.
Hazel's doctor was concerned and had her go to the Emergency Center to make sure she was OK. She spent the next few nights at Beaumont, Dearborn for evaluation. The staff on the Inpatient Medical Oncology Unit found out about Hazel's situation and collaborated with the family to provide a room on their floor to be closer to her husband.
"I received a call from my staff the night Hazel came into the ER," said Tracy Wittkopp, clinical manager of the Inpatient Medical Oncology Unit. "They asked if they could have her admitted to the room across from Joe. Erica McCoy, the nurse caring for both Joe and Hazel, told me Joe was declining quickly and suggested we move Hazel into Joe's room."
"The staff was able to arrange it so my parents could share a room together," said Lisa. When told she was next to her husband, Hazel smiled with her eyes closed knowing the man who loved her for more than 57 years was again beside her.
"It was such an emotional sight to see them together," said Tracy.
"We knew he didn't have much longer," said Lisa. Time passed and the couple held hands with family by their side.
On Aug. 5, Joe died with Hazel by his side.
"When you pass away, they say you see people," said Lisa. "After Dad passed away, Mom stared off to her side smiling."
Lisa, along with her siblings Ted and Elaine, appreciated the hospital staff partnering with them and their parents during a tough time. "We can't thank the staff enough for their kindness and respect," said Lisa. "The compassion they showed for our parents is something we'll never forget."
"My dad had the biggest heart in the world. Even with his last breaths, he asked about how my mom was doing."