Sunday, February 25, 2018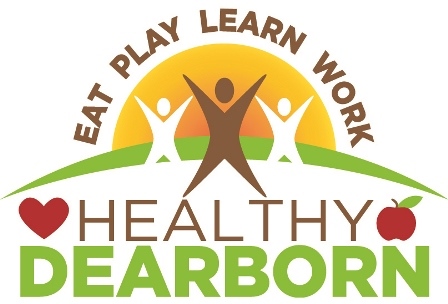 The public is invited to attend the first awards event honoring restaurants in Dearborn that have met stringent criteria to achieve Healthy Restaurant status, a new designation from the Healthy Dearborn initiative.
The Healthy Restaurants award program begins at 11:30 a.m., Feb. 27 at Brome Modern Eatery, 22062 Michigan Ave. in Dearborn.
Dearborn Mayor John B. O'Reilly Jr. and Betty Priskorn, Beaumont's vice president of Community Health and Outreach will launch the program. Designated businesses will be recognized with a gold, silver or bronze window decal based on their utilization of the healthy restaurant criteria. The criteria were developed by the Healthy Dearborn initiative and through researchers, the input of a registered dietitian and restaurateurs.
"We believe the restaurants in the community are our partners in helping encourage families to make healthier choices," said Priskorn. "Offering organic ingredients, fresh fruit, fresh food, low fat/low sugar options and unsweetened beverages is a huge first step for a program we see as long term."
Participating restaurants are evaluated and a level of recognition is determined. All participating restaurants have expressed a commitment to providing experiences that incorporate not only healthy menu items, but a healthy outlook and sustainability practices.
"The Healthy Restaurant program is yet another way Dearborn is standing out from the crowd, and gives visitors even more reasons to seek out Dearborn venues," said Mayor O'Reilly. "It is a unique level of assurance for customers in search of healthier options and makes it easier for everyone to get a nutritional boost while enjoying a meal with friends or family."
Attendees at Tuesday's event will have the opportunity to meet and greet restaurateurs who have received the first round of Healthy Restaurant designations and will be presented with the chance to get more involved in Healthy Dearborn initiatives.
For more information, visit healthydearborn.org or call Sara Gleicher at 313-378-7052.