Tuesday, September 19, 2023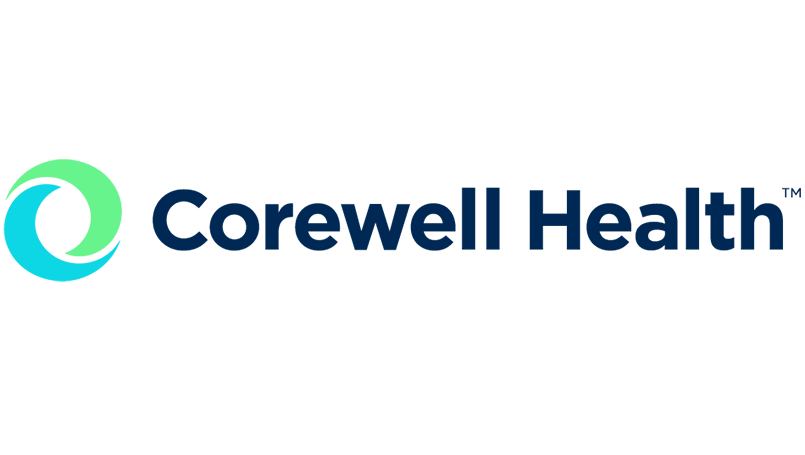 Corewell Health was named to professional services and research firm Seramount's 2023 Top 75 Companies for Executive Women list. This recognition celebrates companies that champion women's achievements, with a focus on succession planning, profit-and-loss roles, gender-pay parity, support and flexibility programs.
"It is an honor and a privilege to be named as a 2023 Seramount Top 75 Companies for Executive Women," said Carlos Cubia, chief inclusion, equity, diversity and sustainability executive at Corewell Health. "We are extremely grateful for this recognition and are proud of the work that we do every day to support, promote and develop a diverse and inclusive culture for all."
Among Corewell Health's leadership, 57% of senior leaders and above are women and 69% of supervisors and above are women.
Corewell Health's continued efforts to support development in women's advancements include increasing diversity in women in leadership roles with a focus on recruitment of a representative workforce, increasing diversity of BIPOC team members in leadership, mandatory diverse interview panels, and a dedicated supplier diversity spend of $50 million to support women as well as diverse suppliers in our communities.
Corewell Health President and CEO Tina Freese Decker has led the organization since its inception in 2022 following the integration of Spectrum Health and Beaumont Health. Freese Decker has spent 19 years in various leadership roles at Spectrum Health, including President and CEO for Spectrum Health since 2018.
The 2023 Seramount report finds that progress has been made at the top levels of corporate leadership. Among the companies being recognized:
There has been a significant jump at the CEO level, with 17% of companies reporting a woman CEO, up from 13% in 2022.
The pipeline to the top is also increasing—39% of candidates to be CEO or in the C-suite are women, an increase of 5% from 2022.
Forty-seven percent of the top 20% highest-paid employees are women, up from 45% last year.
Fifty-nine percent of employees receiving promotions were women, up from 55% percent in 2022. Of the promotions to corporate executive (top 2 levels under the CEO), 42% were awarded to women.
Ninety-six percent have programs or systems for identifying high-potential women, an increase of 4% from 2022.
Seventy-five percent offer training for women to prepare for profit-and-loss management positions, an increase of 4% from 2022.
Ninety-nine percent conduct pay-equity analyses for gender compared to 97% in 2022.
Eighty-seven percent hold managers accountable through annual performance reviews for hiring and advancing women, up from 77% in 2022.
The 2023 Top 75 Companies application includes more than 200 questions on pertinent topics, including women representation at all levels, but focuses on the corporate officer and profit-and-loss leadership ranks. The application, based on 2022 data, tracks and examines how many employees have access to programs and policies that promote advancement of women and how many women employees take advantage of them, as well as how companies train managers to help women advance. To be considered, companies must have a minimum of two women on their boards of directors and at least 500 U.S. employees.