Wednesday, January 24, 2018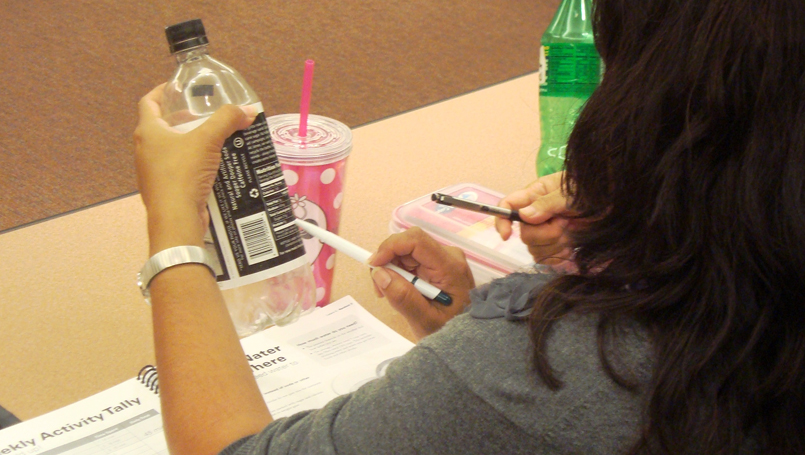 Now, Beaumont offers diabetes programs and services throughout Metro Detroit for people interested in preventing type 2 diabetes or improving the self-management of their diabetes. In Wayne County, programs are offered in Detroit, Dearborn, Grosse Pointe, Inkster, Taylor and the city of Wayne. Oakland County programs are located in Lake Orion, Novi, Oak Park and Troy.
"Managing a chronic condition like diabetes can feel overwhelming at times. Having to watch what you eat, stay active, take your meds and check your blood sugar can be challenging," said Betty Priskorn, vice president, Beaumont Community Health and Outreach. "I see the people who attend our diabetes sessions as heroes because they are working hard to find the strength, knowledge and motivation to persevere and endure in spite of health obstacles."
Beaumont's diabetes programs and services are offered free to qualified participants.
The Diabetes Prevention Program is for those who want to avoid type 2 diabetes. The research-based focus is on lifestyle changes, such as healthy eating and physical activity, as well as problem solving and coping skills. It's proven to be twice as effective as medication alone for preventing type 2 diabetes. Led by certified instructors, participants attend 16 weekly sessions, followed by monthly maintenance sessions. The Ford Motor Company Fund and Beaumont Foundation sponsor this program.
The Diabetes-PATH, or Personal Action Toward Health, Program provides the skills and tools needed by people living with type 2 diabetes and those who make up their support team. Participants learn problem-solving techniques, ways to communicate better with their health care team, balancing blood sugar and improving overall health and energy level. Certified instructors lead the six weekly sessions. This program is provided in partnership with the National Kidney Foundation of Michigan, The Senior Alliance and the Area Agency on Aging 1-B.
Cooking Matters EXTRA for Diabetes provides specialized recipes and information for adults living with diabetes and their caregivers. A hands-on workshop, discussions include the nutrition-health link, the affordability of healthy eating, healthy meal planning and cooking tips. Free groceries and cookbooks are included to practice new skills at home. This six-week program is led by trained culinary instructors and a registered dietitian and is sponsored by a Ford Motor Company Fund grant, the Beaumont Foundation and Gleaners Food Bank.
"Type 2 diabetes is a largely preventable disease, which can be kept at bay through healthy eating and moderate exercise. We teach those at risk, and those diagnosed, to tweak their diet and make other healthy changes," said Alicia Jackson, manager, Diabetes Program, Beaumont Community Health and Outreach. "To help people transform their lives and attain healthy goals is so uplifting."

For more information about Beaumont's Diabetes Education Programs, contact Jackson at 313-586-5488 or Alicia.Jackson@beaumont.org.

Diabetes self management
In addition to these community education programs, Beaumont Diabetes Services also includes nurses and registered dietitians who are certified diabetes educators. These health care professionals work with your primary care provider to plan diabetes care and educational services that will help you learn to manage your diabetes and control your blood sugar levels. Please note that some of the programs require an order from your doctor.