Thursday, November 09, 2017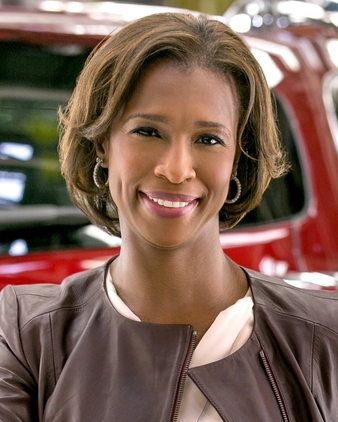 John Lewis, chairman of Beaumont Health's Board of Directors, has announced the appointment of Alicia Boler Davis of Oakland Township to the board of Michigan's largest health system.
Boler Davis is a renowned female auto executive who currently serves as executive vice president, General Motors Global Manufacturing, leading all of GM's manufacturing plants, manufacturing engineering and labor relations and reporting to GM CEO and Chairman Mary Barra.
"We are honored to add an executive of her caliber to our already distinguished board," said Lewis. "All of our board members volunteer their time and talent to support Beaumont in advancing our mission of providing compassionate, extraordinary care every day to the communities we serve."
Boler Davis began her GM career in 1994 as a manufacturing engineer, advancing through numerous positions in manufacturing engineering and product development with the auto company.
She later served as plant manager at Lansing Consolidated Operations and the Arlington Assembly plant in Texas where she was the first African-American woman to be a plant manager at a GM vehicle manufacturing plant.
She also served as plant manager of the Michigan Orion Assembly and Pontiac Stamping facilities, and as vehicle line director and vehicle chief engineer, North America Small Cars.
In 2012, Boler Davis was named U.S. vice president, Global Quality and U.S. Customer Experience for GM, advancing to senior vice president, Global Connected Customer Experience in 2014. In this role, she led GM's connected customer activities, including the Infotainment, OnStar and Urban Active personal mobility initiatives.
Boler Davis has been recognized as "Technologist of the Year" by Women of Color magazine; as "One of the 10 Most Powerful Women in the Automotive Industry" by Fortune magazine; and "One of the 100 Leading Women in the North American Automotive Industry" by Automotive News.
She serves on the board of directors of General Mills; is a member of the Northwestern University McCormick Advisory Council: is a board trustee of Care House of Oakland County; and serves as executive liaison for the GM WOMEN leadership board.
Boler Davis has a bachelor's degree in chemical engineering from Northwestern University, a master's degree in engineering science from Rensselaer Polytechnic Institute, and an MBA from Indiana University.
Beaumont Health's now seventeen-member Board of Directors has governing authority and responsibility for the operation of the organization. Beaumont Health's governance structure also includes ten Board Committees.