Wednesday, April 21, 2021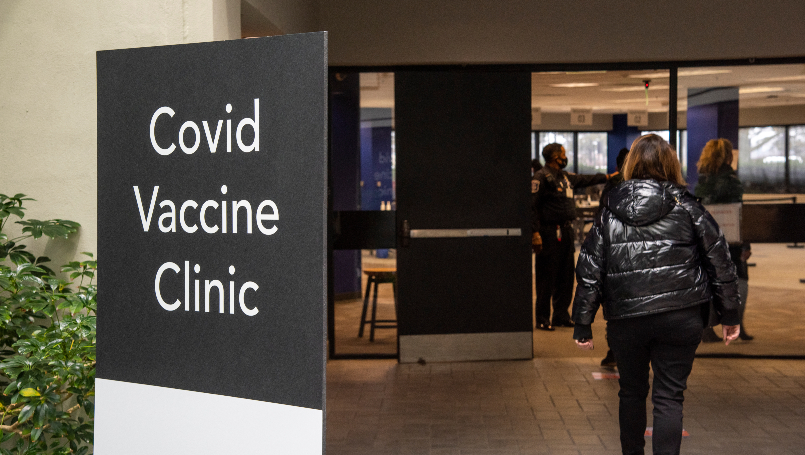 One-time walk-in vaccination program runs from 11 a.m. – 1 p.m.
As of today, Beaumont Health has provided more than 290,000 vaccinations to help combat the COVID-19 pandemic. In its continued efforts to help stop the spread of COVID-19 and address Michigan's third surge, Beaumont is conducting a two-hour trial program to make it even easier for people to get vaccinated. If successful, the health system might offer other walk-in vaccination opportunities in the future.
On Thursday, April 22, from 11 a.m. – 1 p.m., anyone age 16 and up is invited to come to the Beaumont Service Center, 26901 Beaumont Blvd. in Southfield. No appointment is necessary. A myBeaumontChart account is not required.
"Our goal is to vaccinate as many people as possible. We truly believe the vaccine is the key to ending the pandemic. We hope that offering this walk-in clinic will make it even easier for people to get vaccinated. Beaumont remains committed to providing a safe and efficient experience in our vaccine clinics by maintaining social distancing and other fundamentals," Beaumont Health Chief Operating Officer Carolyn Wilson said.
Patients who would like to schedule a vaccine at another date and time can register online or call 800-592-4784. A myBeaumontChart account is not required if registering via phone. Again, the one-time walk-in vaccine clinic is only available on Thursday, April 22, from 11 a.m. – 1 p.m.
Beaumont is also collaborating with a coalition of 60 of America's top hospitals and health care institutions on a nationwide campaign to encourage adults to get vaccinated for COVID-19. Led by Cleveland Clinic and Mayo Clinic, the campaign "Get the Vaccine to Save Lives," is designed to reassure the public that vaccines are safe, effective and necessary to achieve herd immunity and return to normal activities.
The health system continues to operate vaccine clinics at Beaumont hospitals in Dearborn and Troy, as well as the Beaumont Service Center in Southfield. The clinics have the capability of administering up to 50,000 doses per week, dependent upon the amount of vaccine received and staff available given the stress of this third surge.
All of Beaumont's hospitals are safe and remain open to all patients needing health care including emergency visits, testing and surgery. Patients should continue to go to any Beaumont Emergency Center for medical issues that need urgent attention.