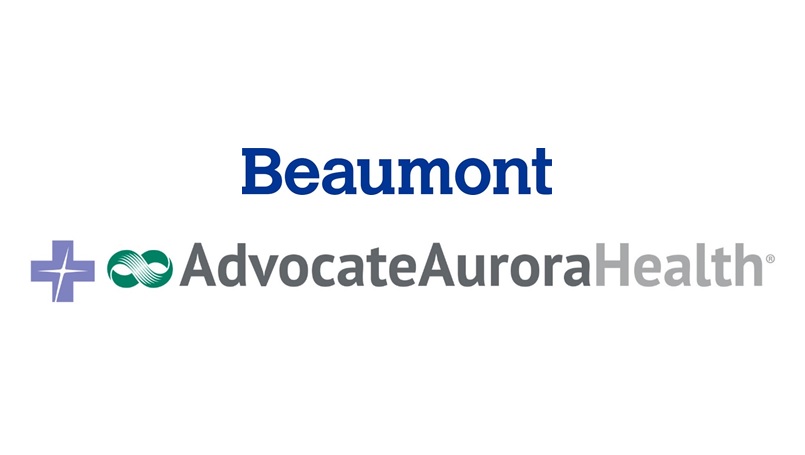 Five months after announcing the signing of a non-binding letter of intent, Advocate Aurora Health and Beaumont Health have mutually agreed to end partnership discussions.
"We continue to have a very high regard for Advocate Aurora Health," said John Fox, president and chief executive officer, Beaumont Health. "But, at this time, we want to focus on our local market priorities and the physicians, nurses and staff who provide compassionate, extraordinary care every day."
While discussions began in late 2019, they were put on hold earlier this year as COVID-19 accelerated across the Midwest.
"We have great respect for Beaumont Health and we continue to believe scale will play a critical role in advancing quality, accelerating transformation and reducing cost in the healthcare world of tomorrow," said Jim Skogsbergh, president and chief executive officer, Advocate Aurora Health.
---
About Advocate Aurora Health
Advocate Aurora Health is one of the 10 largest not-for-profit, integrated health systems in the United States and a leading employer in the Midwest with more than 70,000 employees, including more than 22,000 nurses and the region's largest employed medical staff and home health organization. A national leader in clinical innovation, health outcomes, consumer experience and value-based care, the system serves nearly 3 million patients annually in Illinois and Wisconsin across more than 500 sites of care. Advocate Aurora is engaged in hundreds of clinical trials and research studies and is nationally recognized for its expertise in cardiology, neurosciences, oncology and pediatrics. The organization contributed $2.1 billion in charitable care and services to its communities in 2018. We help people live well.
About Beaumont Health
Beaumont Health is Michigan's largest health care system and is most preferred for health care in Southeast Michigan, according to NRC Health survey data. The not-for-profit organization was created to provide patients with greater access to compassionate, extraordinary care, every day. Beaumont Health has a total annual net patient revenue of $4.7 billion and consists of eight hospitals with 3,429 beds, 145 outpatient sites, nearly 5,000 affiliated physicians and 38,000 employees, including 11,000 nurses. 3,500 volunteers help support the organization. In 2018, Beaumont Health had about 178,000 inpatient discharges, 18,000 births and 573,000 emergency visits.