Tuesday, November 15, 2016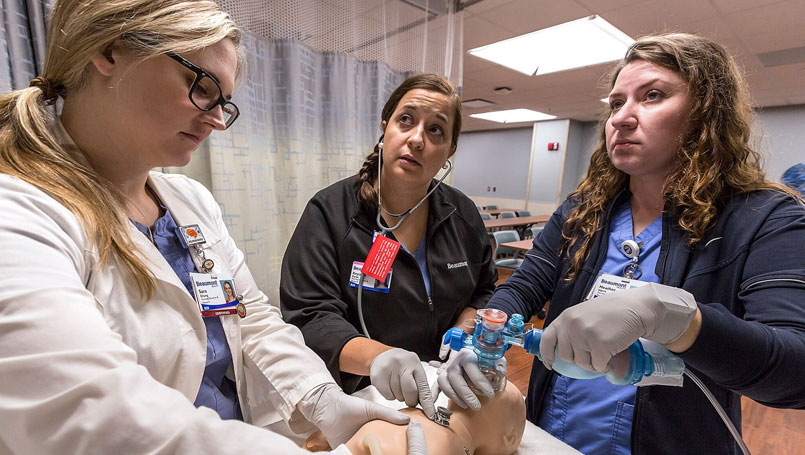 New simulation education center will enhance patient safety for community
There's a new family at Beaumont Hospital, Troy. Though they're not real patients, they will help train the medical staff of today and tomorrow. Each family member can display, or simulate, an array of conditions and complications - from labor and delivery to sudden cardiac arrest. The goal of this experiential learning is to enhance the delivery of care and patient safety.
Thanks to the largest gift in Beaumont Hospital, Troy's 39-year history, the 20,000-square-foot Frances & Dominic Moceri Learning Center has opened its doors. The center includes a state-of-the-art skills laboratory which is home to the new family of patient simulators, computer laboratory, classrooms and is connected to a multimedia auditorium.
The skills laboratory includes the family of four high-fidelity patient simulators: mom, dad, baby and junior. The life-like, robotic patients interact with their caregivers and are programed to simulate various medical emergencies, surgical procedures and conditions. Each simulation session or training is videotaped from a control room and shared with team members after the exercise.
"We are grateful to the Moceri family for their generous gift," said Nancy Susick, president, Beaumont, Troy. "The beautiful, new learning center and its world-class skills lab will ensure our medical team, as well as medical students, will learn leading edge technologies and best practices about complex illnesses and traumatic injuries through life-like simulators. This will enhance our delivery of care."
The new Moceri Learning Center will serve as a resource to physicians, nurses, technicians, residents, fellows, clinicians and students from nearby Oakland University William Beaumont School of Medicine.
Along with medical professionals, health and wellness programs for area residents will also take place at the learning center.
A gift from the Farhat N. and Mohammed A. Qazi family helped complete the 175-seat auditorium. The Qazi Family Auditorium is connected with the center's labs and classrooms, providing learning center participants real-time viewing and interactive teleconferencing capabilities worldwide.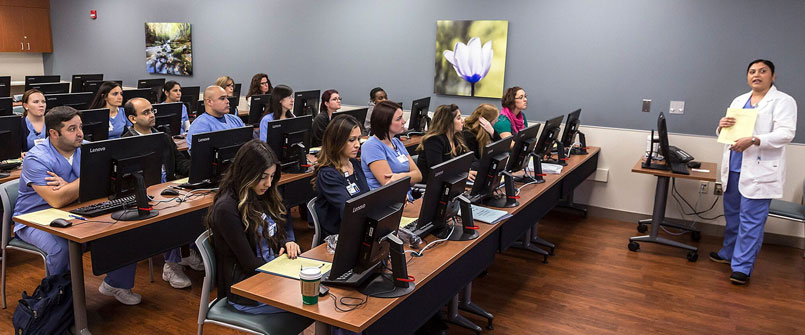 The Moceri Learning Center is also home to the Barbara and Ben Maibach Classroom Suites, thanks to a gift from the Maibachs.
The Moceri Learning Center is located on the ground floor on the west side of the Beaumont, Troy campus, near the Emergency Center.
In addition to the new skills simulation laboratory inside the Moceri Learning Center, Beaumont Health also offers medical simulation learning in Royal Oak and Dearborn. The Marcia and Eugene Applebaum Surgical Learning Center at Beaumont, Royal Oak opened in 2006 and is accredited by the American College of Surgeons as a Level 1 Comprehensive Education Institute. The Beaumont Learning and Innovation Institute at Beaumont, Dearborn also uses simulation technology to provide clinicians and students the opportunity to gain real-life experience in a controlled setting using a computer-controlled patient simulator.
The gift by Frances and Dominic Moceri of Oakland County, also supported the completion of a 12-bed, medical unit in the hospital's Critical Care Tower, now known as the Frances & Dominic Moceri Medical Intensive Care Unit.
"We are very proud of our association with the Moceris, Qazis and Maibachs, and most grateful for their generosity," said Margaret Cooney Casey, senior vice president and chief development officer, Beaumont Health.