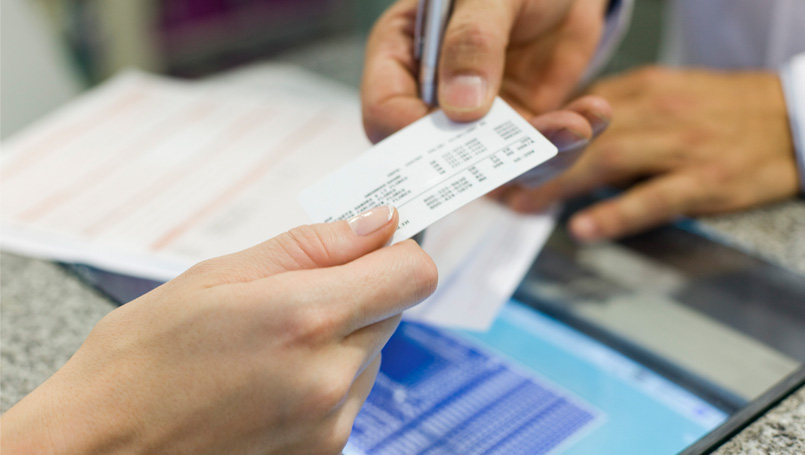 Open enrollment for the 2018 Health Insurance Marketplace starts Nov. 1. For people who get their insurance coverage through the exchange, this can be a confusing time. With all of the different options and political uncertainty, it's easy to become overwhelmed.
Although some specific details could still change based on decisions made by Congress before the end of the year, here are a few tips to help you choose the best coverage for you and your family.
Help is available
Whether it's financial help or help with enrolling, anyone who needs assistance can get it. Many people don't enroll because they've had a negative experience trying to obtain health insurance in the past. It's important to know there are many different plans available each year – and ways to compare them.
"Many people don't know much about the marketplace and insurance, what type of insurance plans are available and all of the different things they cover, such as medical, vision and dental" said Roseanna Von Linsowe, financial representative at Beaumont. "There are ways to lower your costs, and people are here to talk to you about it."
If you need help enrolling, certified application counselors are in your community to lend a hand. Beaumont will be holding numerous enrollment fairs where anyone seeking information about insurance can receive free help.
Compare plans to fit your budget and your medical needs
The main barrier stopping the uninsured from purchasing insurance is the concern of affordability. However, there are ways to lower your monthly premium.
Von Linsowe recommends considering your overall medical needs when comparing a plan's deductible and monthly premium. Relatively healthy individuals who don't have a lot of ongoing health care needs may want to consider a high deductible/lower monthly premium plan to ensure they are covered in an emergency. Those who have more medical needs might be more comfortable with a lower deductible plan. Comparing plans is so important," said Von Linsowe.
"In addition to looking at deductibles and premiums, remember to check if your current provider accepts the plan you're looking at," she said. "Not all providers accept all plans, so it's important to know if yours does."
Health insurance protects you, and your money
The Marketplace offers many choices for consumers looking for low-cost plans. Even a minor injury can cost thousands of dollars without insurance. Health coverage ensures that if you or a family member experience an unexpected injury or illness, you won't be burdened with the cost that comes with it.
"There are many insurance plans to meet individual needs," said Von Linsowe. "Whether you have a pre-existing condition or not, you will not pay more."
Avoid a fine by enrolling in time
Enrolling by Dec. 15 ensures you don't have to pay a fine for not getting coverage. The Affordable Care Act was designed to help every person get health insurance, regardless of their income or other factors. To make that happen, the law requires everyone have coverage. If you don't enroll before the cutoff date, you could be forced to pay $695 per person, or 2.5 percent of your income – whichever is greater, which could potentially be close to the cost of your premiums.
If you're looking for more information on health coverage and open enrollment, stop by one of Beaumont's open enrollment fairs. There you can learn more about different coverage options and find the one that fits best for your family.