Thursday, November 05, 2015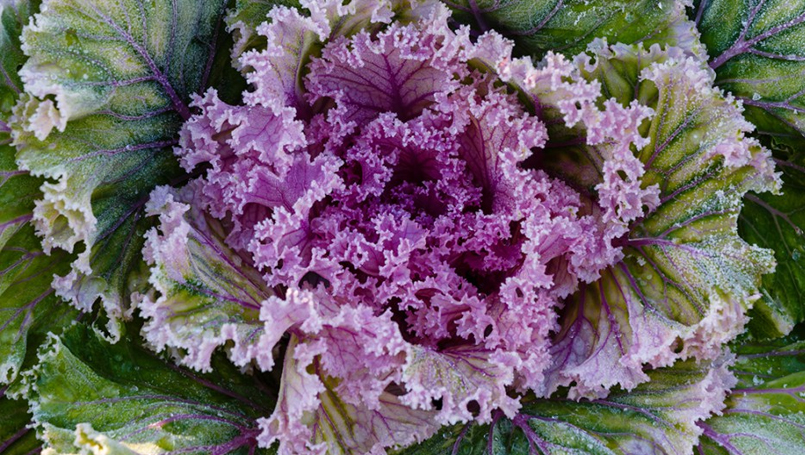 Cabbage, varying in color from green to red and even purple, is a vegetable worthy of making room for in your diet. Often put into the same category as lettuce for its appearance, cabbage is actually part of the cruciferous vegetable family with broccoli and Brussels sprouts. At only 22 calories per cup, the health benefits of cabbage include a wholesome amount of antioxidants, vitamin C and other essential vitamins.
Studies have suggested that consumption of plant-based foods like cabbage can decrease the risk of obesity, diabetes and heart disease. In addition to containing anti-cancer and anti-inflammatory properties, cabbage promotes bone health, a healthy complexion, increased energy and overall lower weight.
DIGESTION AND WEIGHT LOSS
Cabbage is recommended for people looking to shed weight because of its filling quality combined with being packed with beneficial vitamins and minerals. The high fiber and water content of cabbage helps to prevent constipation and maintain a healthy digestive tract.
GLOWING SKIN
Cabbage's antioxidants play a major role in skin health. It helps dry up oily skin and clear up acne. It also contains vitamin-E, which is necessary for healthy eyes, hair, nails and skin.
Give some of these cooking ideas a try:
Keep it simple and drizzle roasted chopped cabbage with olive oil, cracked black pepper and minced garlic.

Add shredded cabbage to a fresh green salad.
Add chopped cabbage to any soup or stew near the end of cooking.
Nutrition Information
Cabbage, 1 cup, chopped (89 g)
Calories: 22

Fat: 0g (0%)
Cholesterol: 0mg (0%)
Sodium: 16mg (0%)
Total Carbohydrates: 5g (2%)
Dietary Fiber: 2g
Protein: 1g
Sugars: 3g
Vitamin A: 2%
Vitamin C: 54%
Calcium: 4%
Iron: 2%
RECIPES
Citrusy Cabbage Salad with Cumin and Coriander
Source: http://www.simplyrecipes.com/recipes/citrusy_cabbage_salad_with_cumin_and_coriander/
Ingredients
6 cups thinly sliced cabbage, red or green or both

3 green onions, thinly sliced
5 radishes, sliced
2 large oranges, supremed (sectioned and membranes removed)
1/4 cup chopped fresh cilantro
3 Tbsp lime juice
1 Tbsp olive oil
1/2 teaspoon crushed whole cumin seeds
1/4 teaspoon ground coriander
1/2 teaspoon salt
Directions
Place all ingredients in a large bowl and toss to combine.

Serve alone or as a side to chicken, fish, seafood or pork. Great served in fish tacos or with pulled pork.
---
Roasted Cabbage with Bacon

Source: http://www.thekitchn.com/recipe-roasted-cabbage-with-bacon-recipes-from-the-kitchn-105338
Ingredients
1 head green or savoy cabbage, outer leaves removed

olive oil
coarse kosher salt and freshly ground black pepper
4 slices thick bacon, 6 to 8 ounces
Directions
Heat the oven to 450°F. Cut the cabbage into quarters and slice the bottom of each quarter at an angle to partially remove the stem core. Cut each quarter in half again so you have eight wedges. Lay these down on a large roasting pan or baking sheet and drizzle very lightly with olive oil. Sprinkle generously with salt and pepper.

Cut each slice of bacon into small strips and lay on top of the cabbage.
Roast for 30 minutes, flipping the cabbage wedges once halfway through. If the edges aren't browned enough for your taste after 30 minutes, put them back in for five-minute increments until they are.
Serve immediately; the wedges cool down fast.