Tuesday, February 23, 2021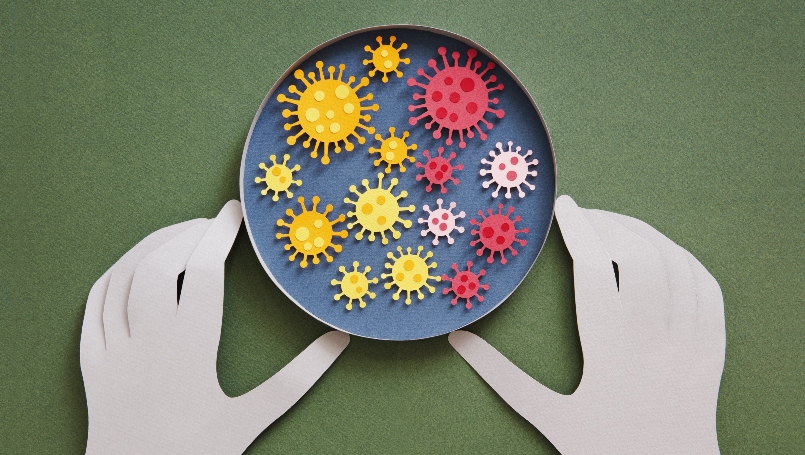 While the words 'variant' and 'mutation' might sound scary, when it comes to the COVID-19 virus, most of the known mutations don't fundamentally alter the virus in a meaningful way.
There are currently at least three major variants in the United States. Scientists and medical professionals are learning more about these variants each day.
Beaumont Health was recently informed of a confirmed COVID-19, the B.1.1.7 UK variant, in one of our patients. Beaumont's Director of Infection Prevention Dr. Nick Gilpin said that news, in and of itself, is not cause for alarm, but it's a good reminder that all the infection prevention steps people have been taking must continue.
Dr. Gilpin recently answered a few questions Beaumont has received about COVID-19 variants:
How does someone know if they have standard COVID-19 or a variant?
You probably wouldn't know if you had a variant strain of COVID-19, unless the lab performing the COVID-19 test is specifically looking for variant strains. Right now, some large reference labs are doing sequencing to identify strain variants, but this is not routinely performed. Symptoms remain largely the same.
Is Beaumont testing positive patients for variants?
We submit batches of positive COVID-19 tests to the Michigan Department of Health and Human Services (MDHHS) reference lab on a weekly basis. Beaumont has had at least one confirmed variant.
Can you get a COVID-19 variant if you've had standard COVID-19 recently?
It's unlikely, since the immunity you get from one strain of COVID-19 should provide protection against re-infection with other strains - similar to the vaccine. But there have been recent reports of co-infections, meaning a patient has an infection with two different strains at the same time. More time and research are needed regarding this topic.
Will the current vaccines work against the new variants?
Yes, but in some cases the immune response to the vaccine might be slightly diminished. This has been shown with the Brazilian P1 variant strain. Vaccine manufacturers are already discussing vaccine boosters or modifications.
What's our best weapon against the new variants and to stop new ones from forming?
Coronaviruses will mutate if they have the opportunity. However, anything that stops the spread of coronavirus will also stop mutations from occurring - like masking, physical distancing, avoiding large gatherings, practicing hand hygiene and, of course, getting vaccinated as soon as you are eligible.
---
Do you have an unanswered question regarding COVID-19 variants? Email us at socialmedia@beaumont.org and we'll add additional answers here.